Our Team
Guiding caregivers to improve outcomes.
From our executives and advisors to our Care Advocates, the entire Carallel team brings lived experience, expertise, and passion to the work of supporting caregivers.
Meet our team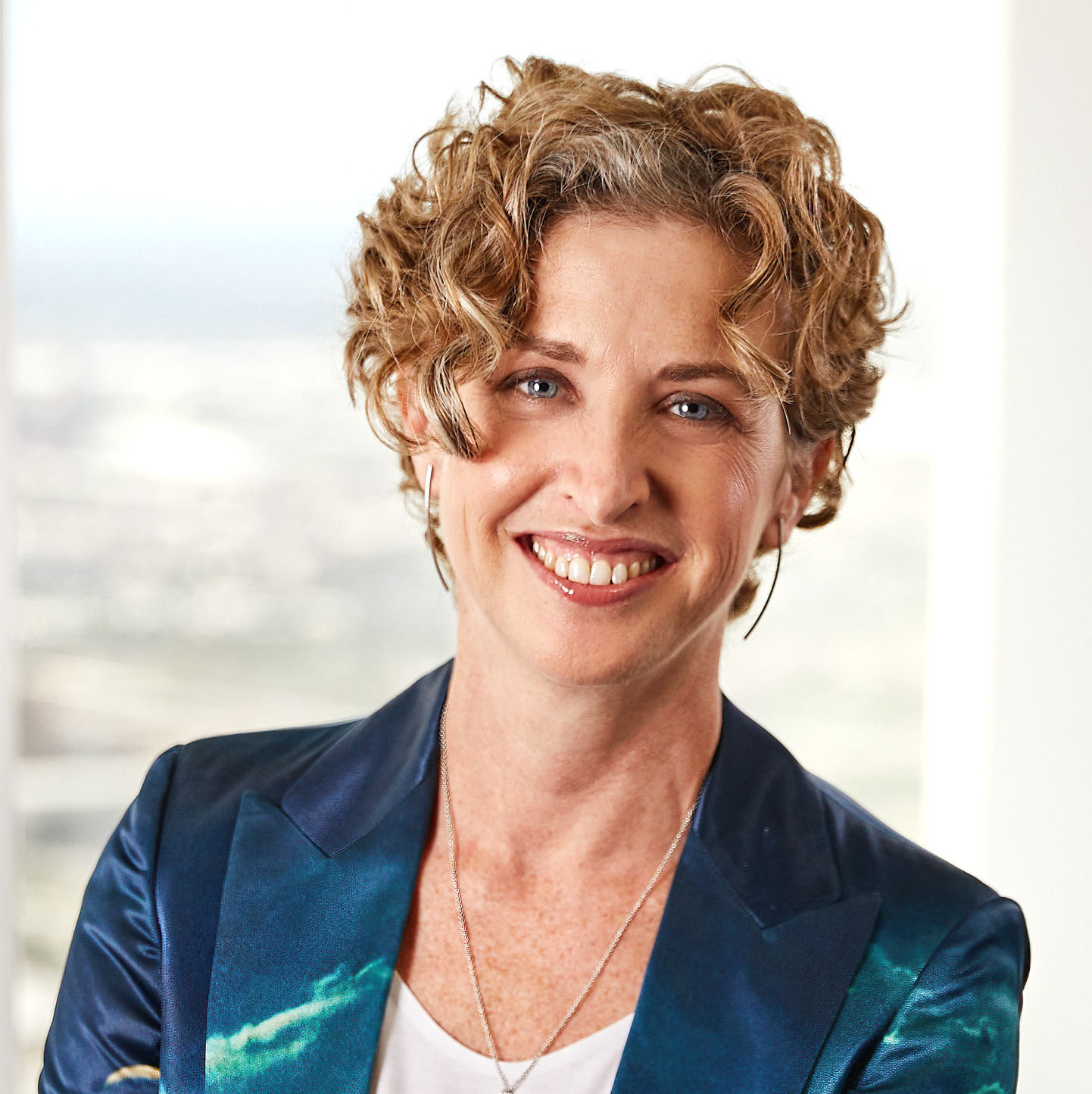 Shara Cohen, JD
President & CEO
Shara has spent more than 20 years helping healthcare organizations think differently about how to involve and empower people more effectively in their care and health. She continues in that work as CEO of Carallel.
Before joining Carallel, Shara was senior vice president of client experience with Emmi Solutions for six years, helping it become a leader in patient engagement. When Emmi was acquired by Wolters Kluwer Health in 2016, she joined the global leader in medical information as vice president of customer experience.
Shara earned a JD from Fordham University School of Law in New York, and a bachelor's degree from the University of California, Berkeley.
Family and friends acting as caregivers are unsung heroes. The healthcare system depends on them as much as their loved ones do, and we need to do more to make the challenges and complexity of caregiving easier.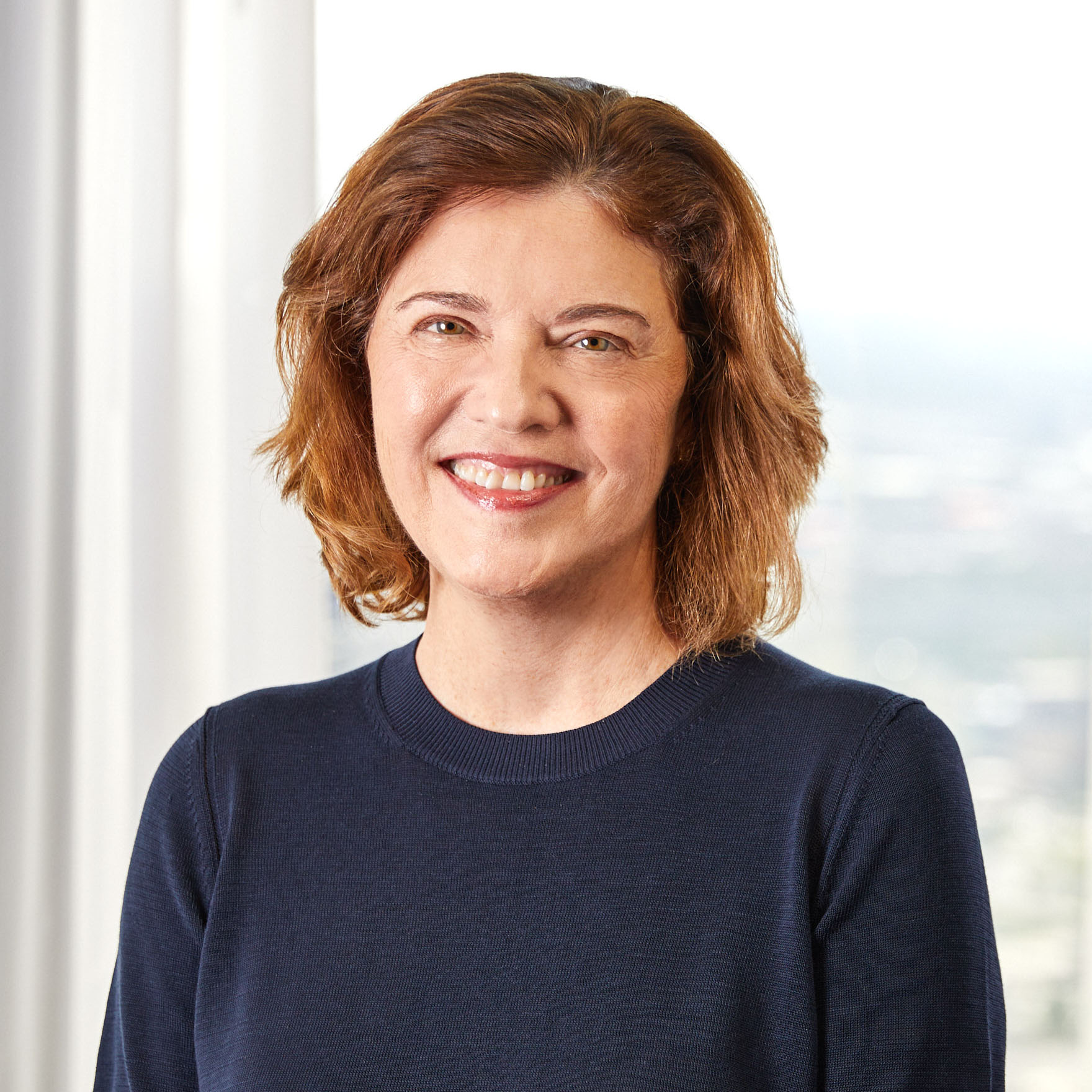 Hillary Ebach, JD, MBA
Co-Founder & COO
Hillary is a co-founder and COO of Carallel. Prior to founding Carallel, Hillary served in executive leadership positions in the media industry, most recently as general counsel of Journal Media Group, a publicly held owner of digital and print media properties.
Earlier in her career, she was a partner at Seyfarth Shaw, a national law firm, where she advised boards of directors and senior management in early stages of businesses.
Hillary earned a JD from Northwestern University School of Law, an MBA in finance and international business from the University of Chicago Graduate School of Business, and a bachelor's degree in political science from Northwestern University. When she's not at work, Hillary enjoys spending time with her husband Matt and their two kids, Spencer and Grace, and walking Warren the dog.
Having cared for my mom and dad in their final years, I know how emotional, time-consuming and confusing caregiving can be. That experience is why we founded Carallel.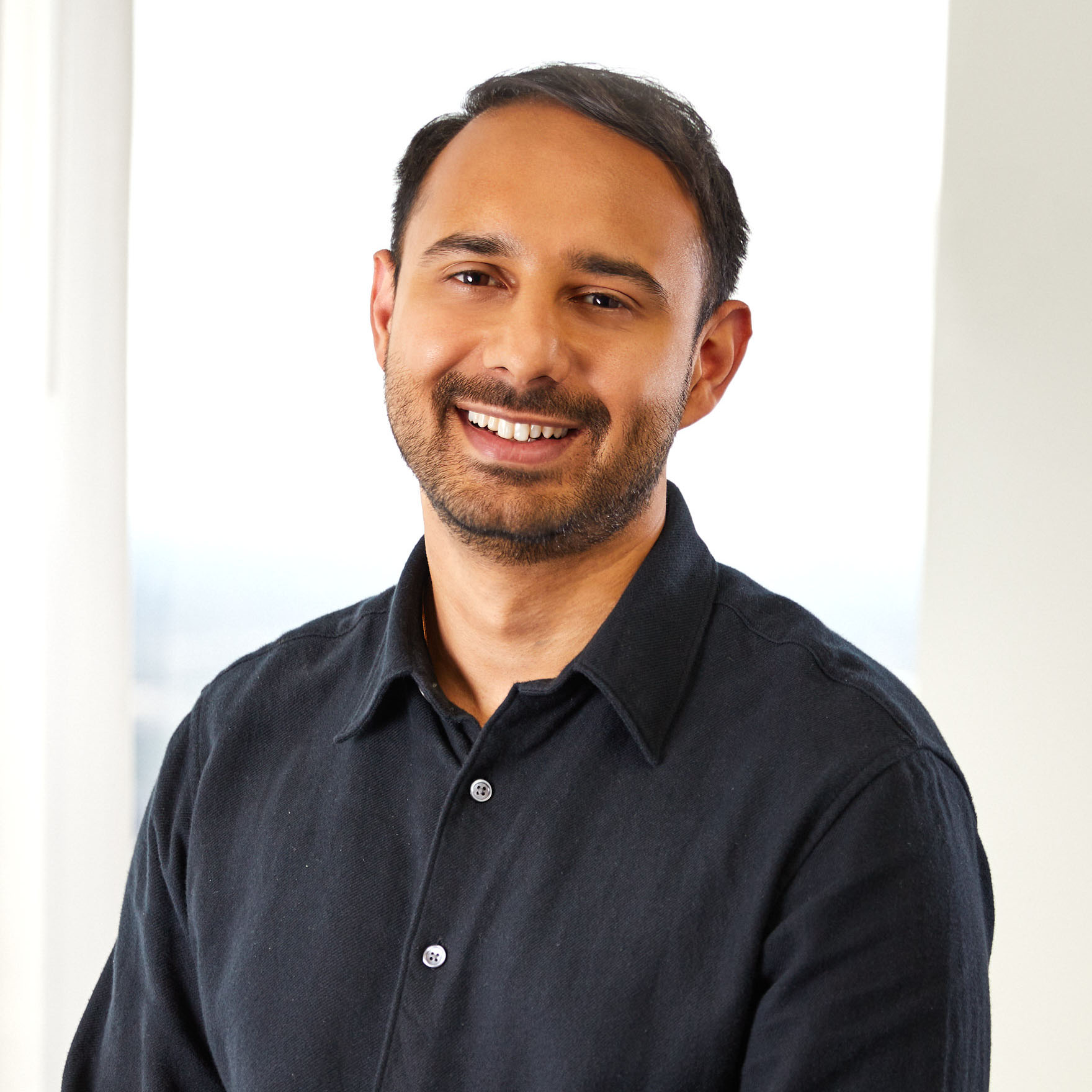 Miraj Chokshi, MS
Chief Product Officer
As part of a family team of caregivers for his parents, Miraj has experienced firsthand the amount of stress that caregiving can create. That's why he's passionate about supporting caregivers and their loved ones through better caregiving products.
In his role as Chief Product Officer at Carallel, Miraj brings a wealth of experience in product design and development for healthcare companies including Wellable, Varsa Health, and Third Eye Health. His goal is to create best-in-category products that serve as welcomed solutions to the problems caregivers face everyday.
Miraj earned his MS in Biomedical Sciences from Tufts University. Having grown up in the food industry, he loves bringing friends and family together to try his latest and greatest recipes.
From my own family experience to those of millions of others, the universal truth is that caregivers are the unseen, vital resource that society needs to empower.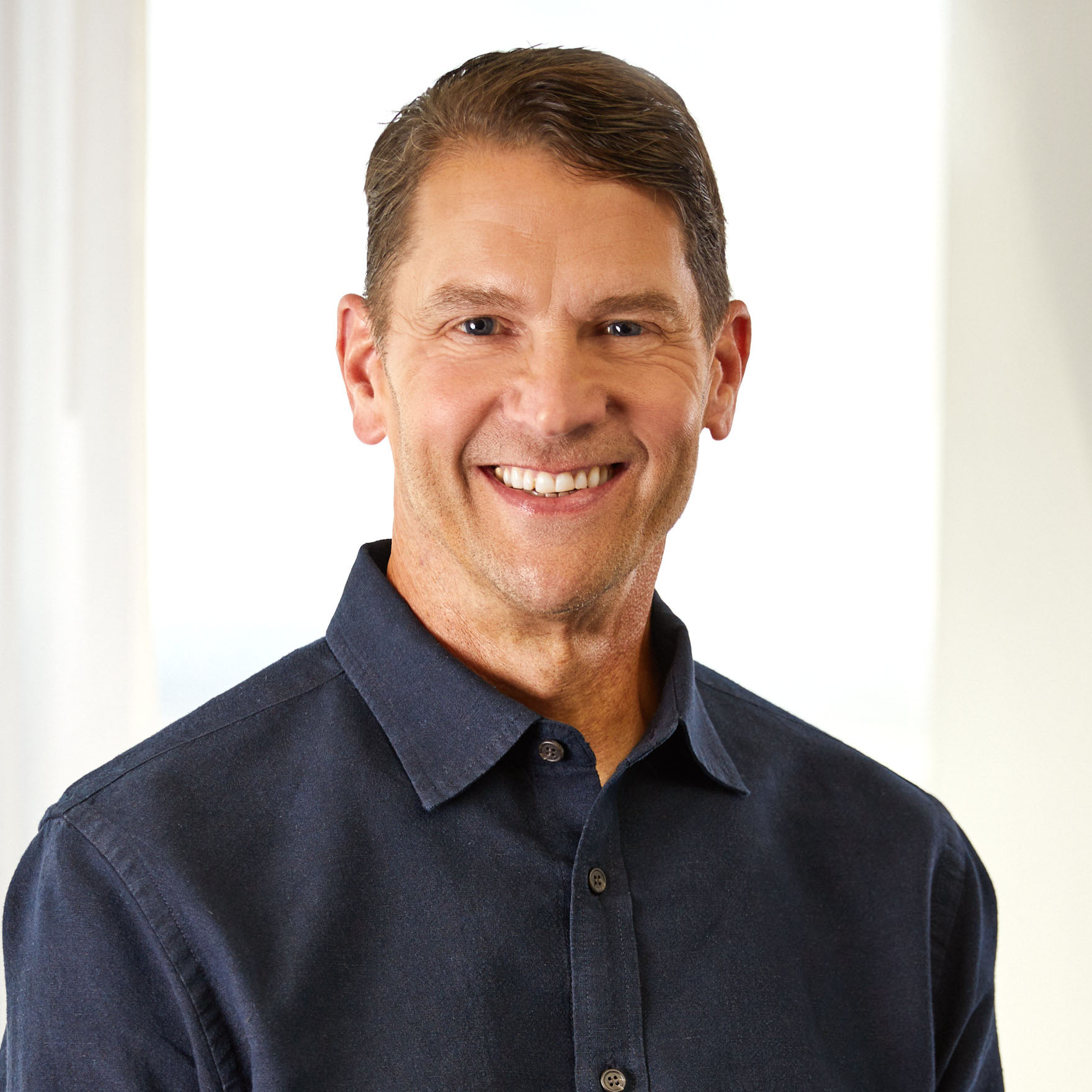 Glenn Leary
Chief Revenue Officer
As Carallel's chief growth officer, Glenn's goal is to demonstrate the value of caregiver support to health plans, employers, provider systems and other new and existing partners.
Glenn has a proven history of cultivating relationships and leading sales, client development and sales operations teams. Most recently, he served as vice president of sales for Pager and Onlife, two GuideWell venture group companies. He cites his first job out of college at a nursing homeas his most meaningful — the direct patient caregiving experiences he had there fueled the passion that eventually brought him to Carallel.
Glenn earned a bachelor's degree in medical technology and chemistry from the University of Wisconsin-Stevens Point.
My whole life I have been curious and caring. I have been blessed to be drawn to the wisdom that the elderly can impart and teach us.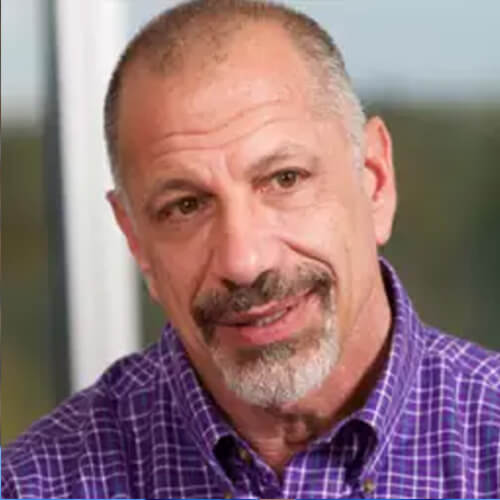 Jeff Rubin, EdD
Chief Clinical Officer
Jeff Rubin is a licensed clinical psychologist and certified organizational consultant who has dedicated his career to helping people pursue and adopt healthy behaviors. He continues that work as Carallel's chief clinical officer, contributing to the design and development of new programs that add value to caregivers on a concrete and emotional level.
Prior to joining Carallel, Jeff was chief clinical officer at Laguna Health, a company that helps patients recover after being hospitalized. Earlier in his career, he co-founded Accolade, a personalized healthcare company connecting people to the right care.
Jeff earned a doctorate in clinical/counseling psychology, as well as master's degrees, from Columbia University. He enjoys hiking and swimming with his family, as well as playing the ukulele, when he's not at work.
I came of age during the AIDS crisis and everyone I knew was a caregiver, even if they needed help themselves. The difficulty of the caregiving role, and the emotional turmoil, anxiety and fear that came with it, changed my life and the way I looked at the toll that caregiving can bring. Helping someone actually grow from these experiences rather than get 'traumatized' has been a focus of my work ever since.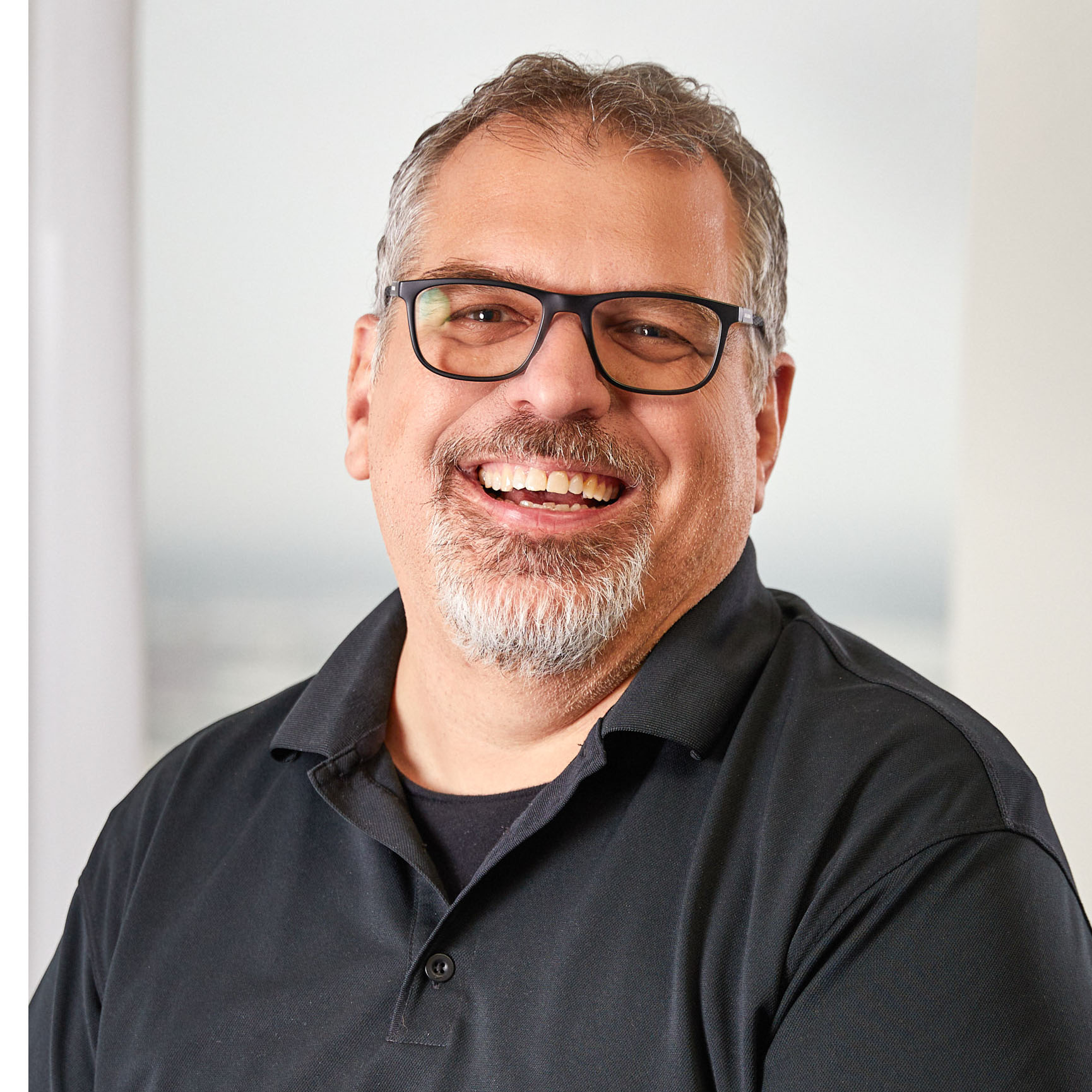 Paul Strauss
Chief Information Officer
Paul serves as the chief technology officer of Carallel, where he oversees all technical aspects of Carallel's digital products and services as well as day-to-day operations and maintenance.
Paul has decades of experience leading application development and design projects for high-profile enterprises, with particular interest in content management, digital asset management, application integration and subscription billing systems. He has held leadership roles with Playboy Enterprises, Digital Work and Platinum Technologies.
Paul earned a Bachelor of Fine Arts degree from Tulane University in New Orleans.
Caregiving is one of the most challenging aspects of life. If there's even a small way that my experience can improve the quality of life for caregivers and their loved ones, that can be very rewarding.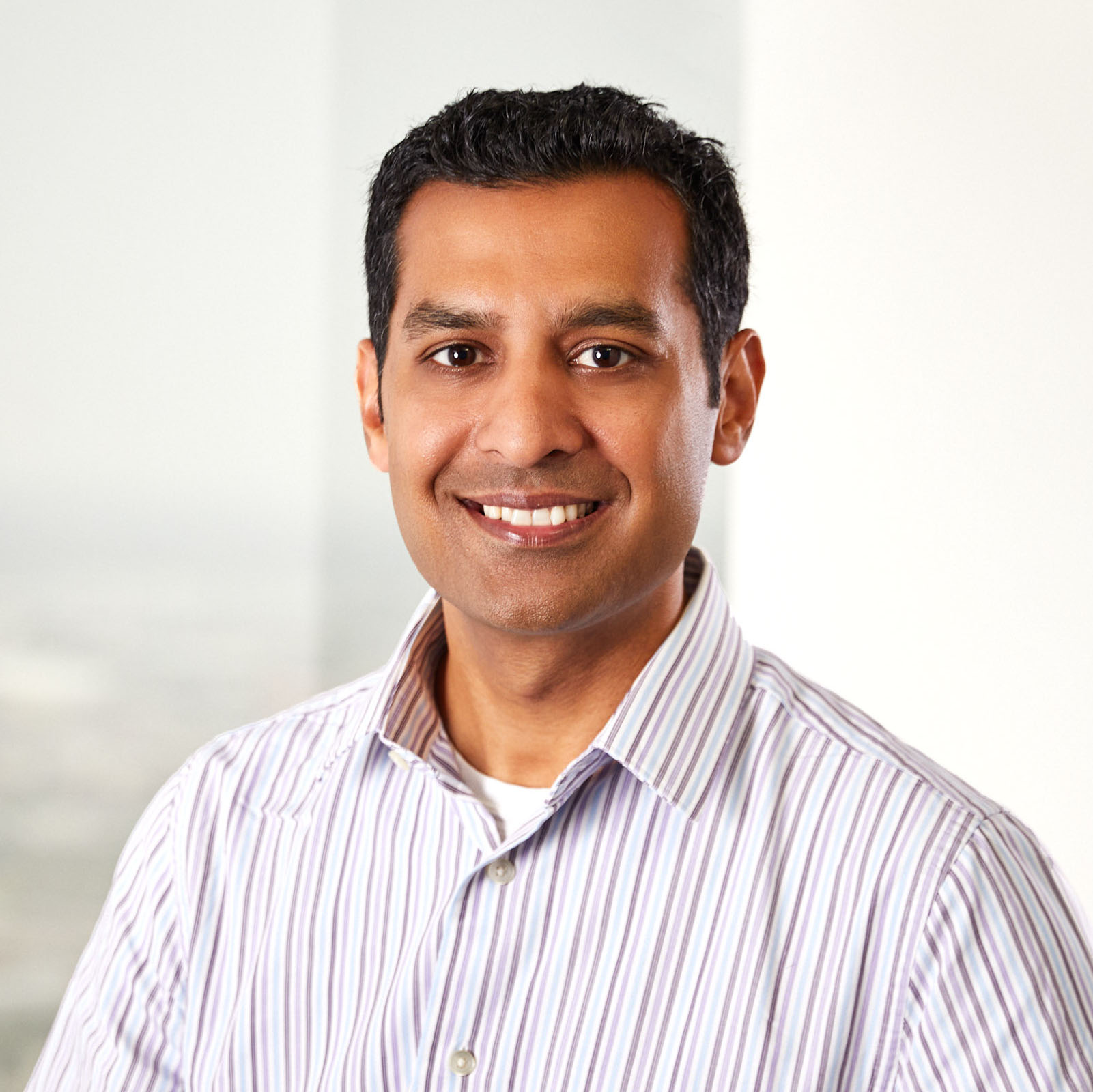 Ankur Jain
Chief Technology Officer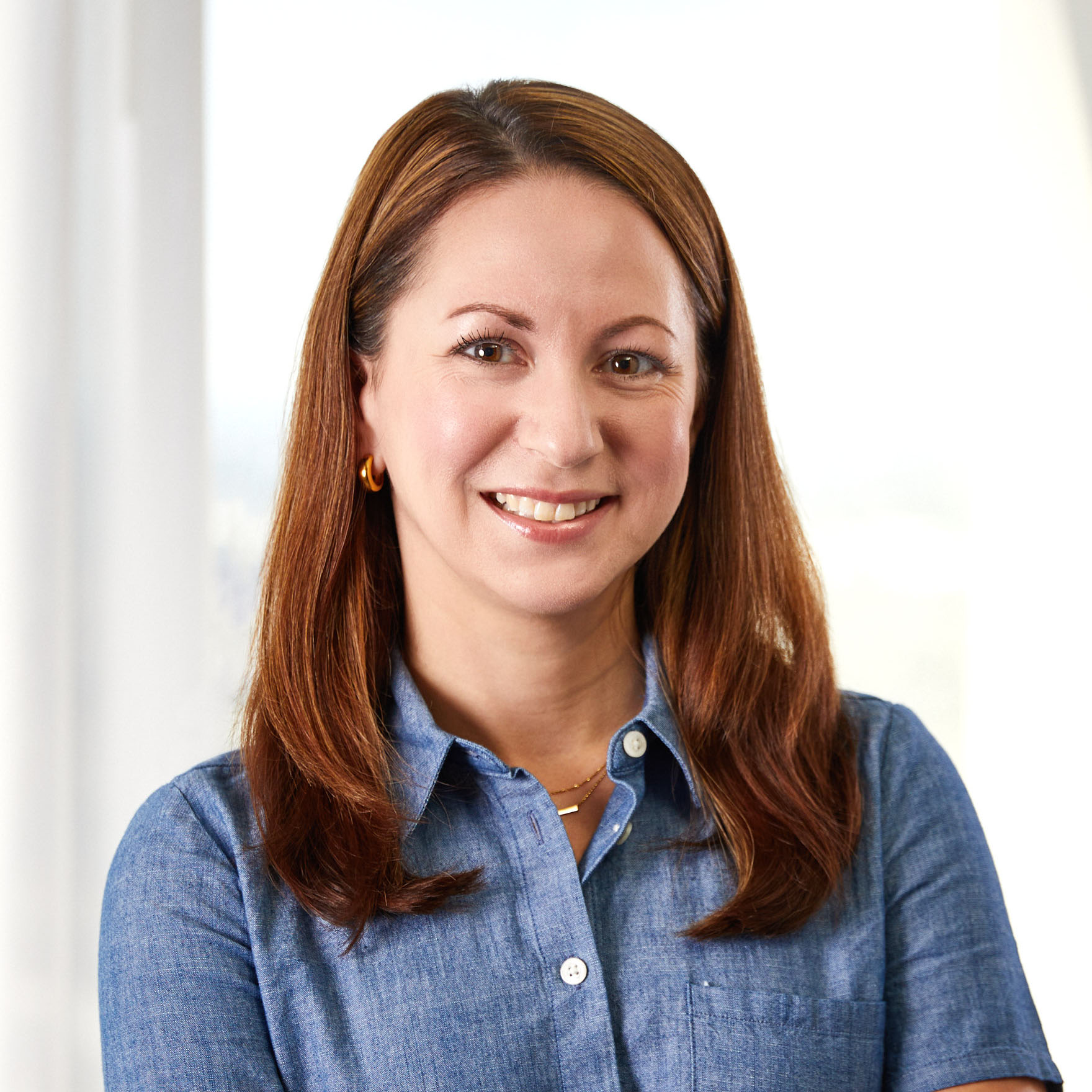 Jena Moschella
Director, Product and Service Delivery
Jena joined Carallel because she wants all caregivers to feel educated, empowered, supported and heard. She does just that as director of product and service delivery by providing Carallel's Care Advocates with the right tools, processes, and technology to deliver personalized support to caregivers.
Jena has years of experience in operations and product management, most recently serving as senior product manager on the innovation team at Accolade, a company that delivers personalized healthcare.
Jena earned a bachelor's degree in community health from Hofstra University. When she's not at work, Jena can be found exploring local breweries or hiking with her husband, son, and their two rescue dogs.
I come from a family of helpers and caregivers. I want them, and the millions of caregivers in this country, to know they are making a difference, they are not alone, and they deserve support too.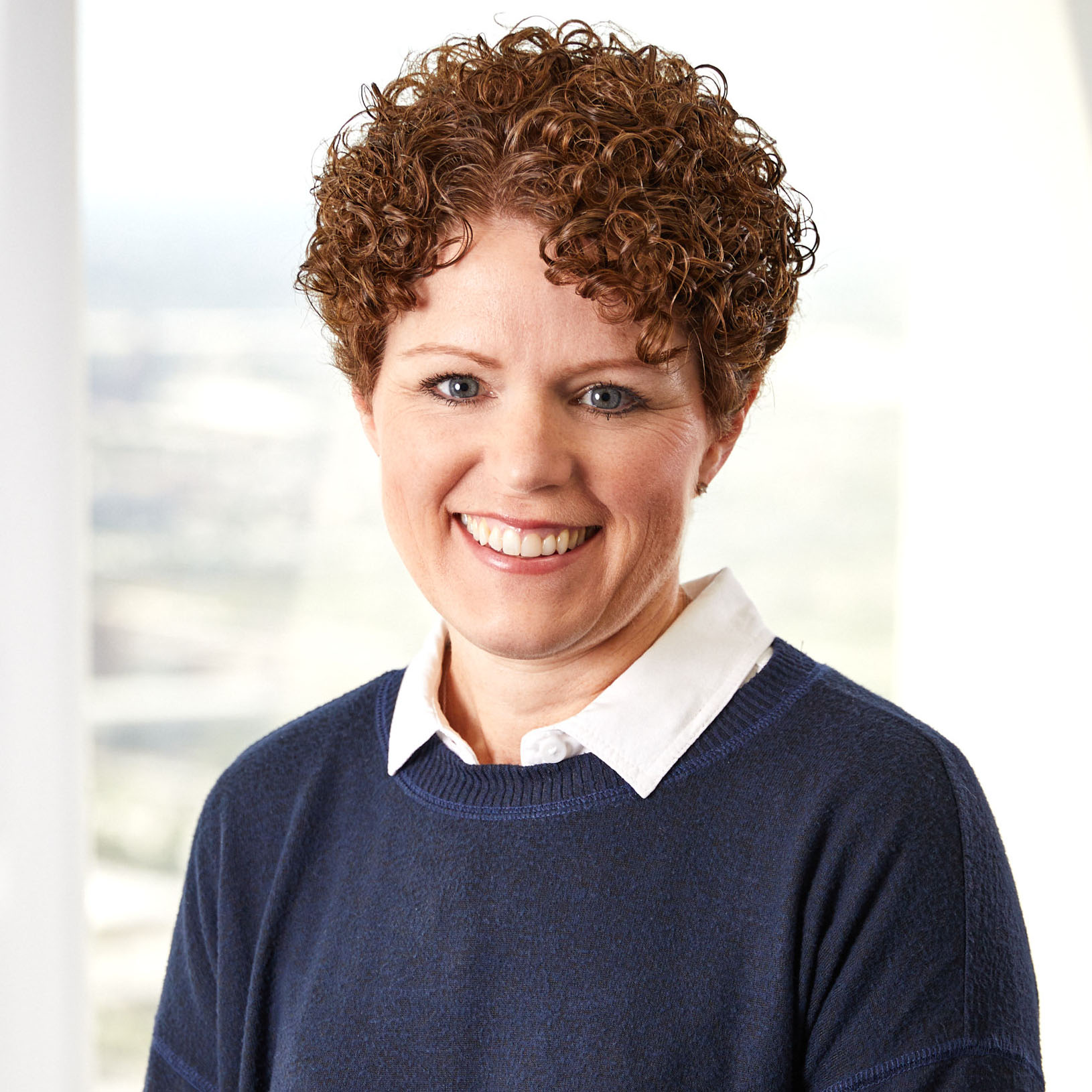 Jennifer Piscitello, CDP
Director, Care Advocate Team
Jennifer comes to Carallel after working in sales, marketing, and planning roles for multiple Independent, Assisted Living, and Memory Care Communities. Along with serving these populations in a professional role, she has personal experience as a caregiver for several family members and close friends.
In her role as a Care Advocate at Carallel, Jennifer focuses on providing caregivers with the tools, education, and guidance they need to navigate the caregiver journey. This includes providing support for Carallel's digital platform.
Jennifer earned BA from Iowa State University and is a Certified Dementia Practitioner. Outside of work, she enjoys spending time with family and friends, yoga, tennis, biking, and scrapbooking.
I'm passionate about supporting family caregivers because it's a tough role. I have compassion, empathy, knowledge and resources that can help them and the loved one they are caring for.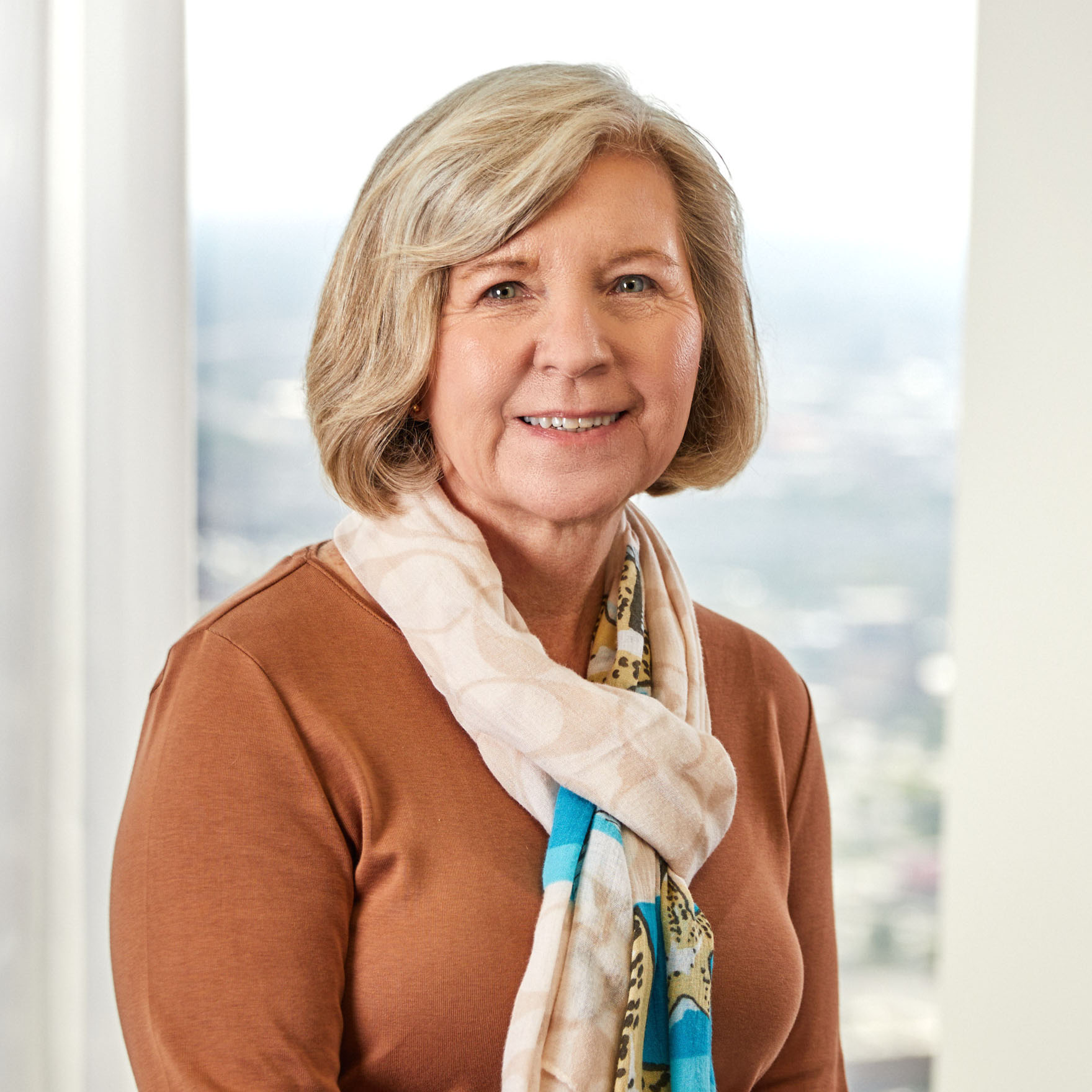 Lesia Stuart, RN
Director, Clinical Affairs
Lesia is Carallel's director of clinical affairs, supporting the operational aspects of the Care Advocates and monitoring the quality and compliance programs.
Lesia started her career practicing as a registered nurse before directing care management efforts for commercial, Medicare Advantage, marketplace and Medicaid plans at Cigna and Blue Cross and Blue Shield of Tennessee.
Lesia earned a registered nursing diploma from Erlanger School of Nursing and a bachelor's in health science administration from St. Francis College. When she's not at work, she enjoys working in her garden and attending concerts.
I am passionate about supporting caregivers because I am one, caring for my father since his Alzheimer's diagnosis in 2018. I'm thrilled to now help caregivers on a larger scale nationwide.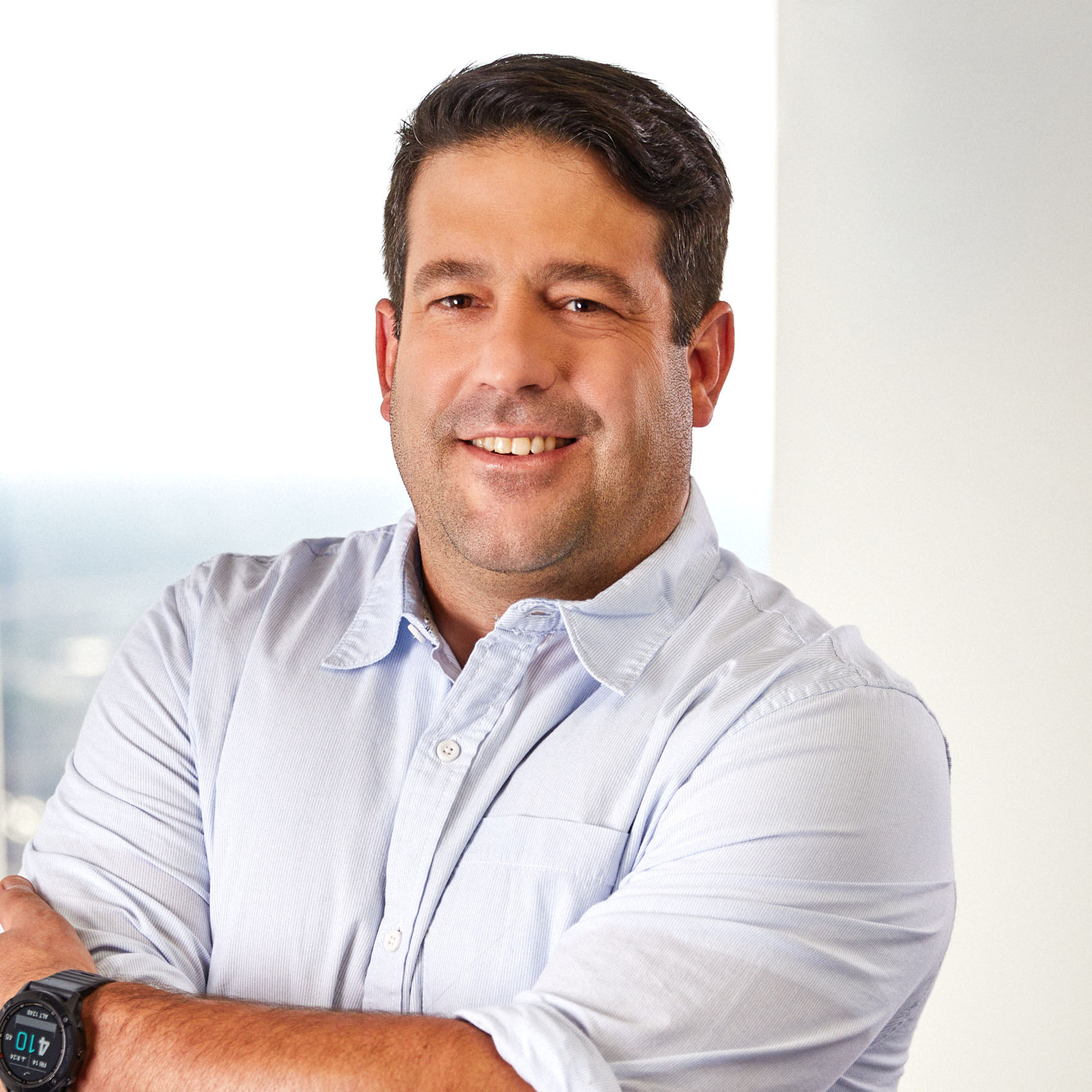 Matt Perrin
Director, Caregiver Engagement
Matt is a family caregiver for his mother who is living with Alzheimer's Disease. Challenges he encountered while trying to find the right care led him to start Ro & Steve, a senior care review website built for consumers.
At Carallel, Matt drives the digital content development and distribution strategy. His focus is on supporting caregivers by providing the practical, relatable, and informative perspective people need — wherever they may be in their journey of caring for a loved one. 
Matt earned his BA in Psychology from Denison University. Ever a fan of skiing, he lives in New Hampshire with his wife and three daughters. 
Caregiving has been such an isolating experience. I wish I'd had more resources and help early on. So I've made it my life's work to help as many fellow caregivers as I can.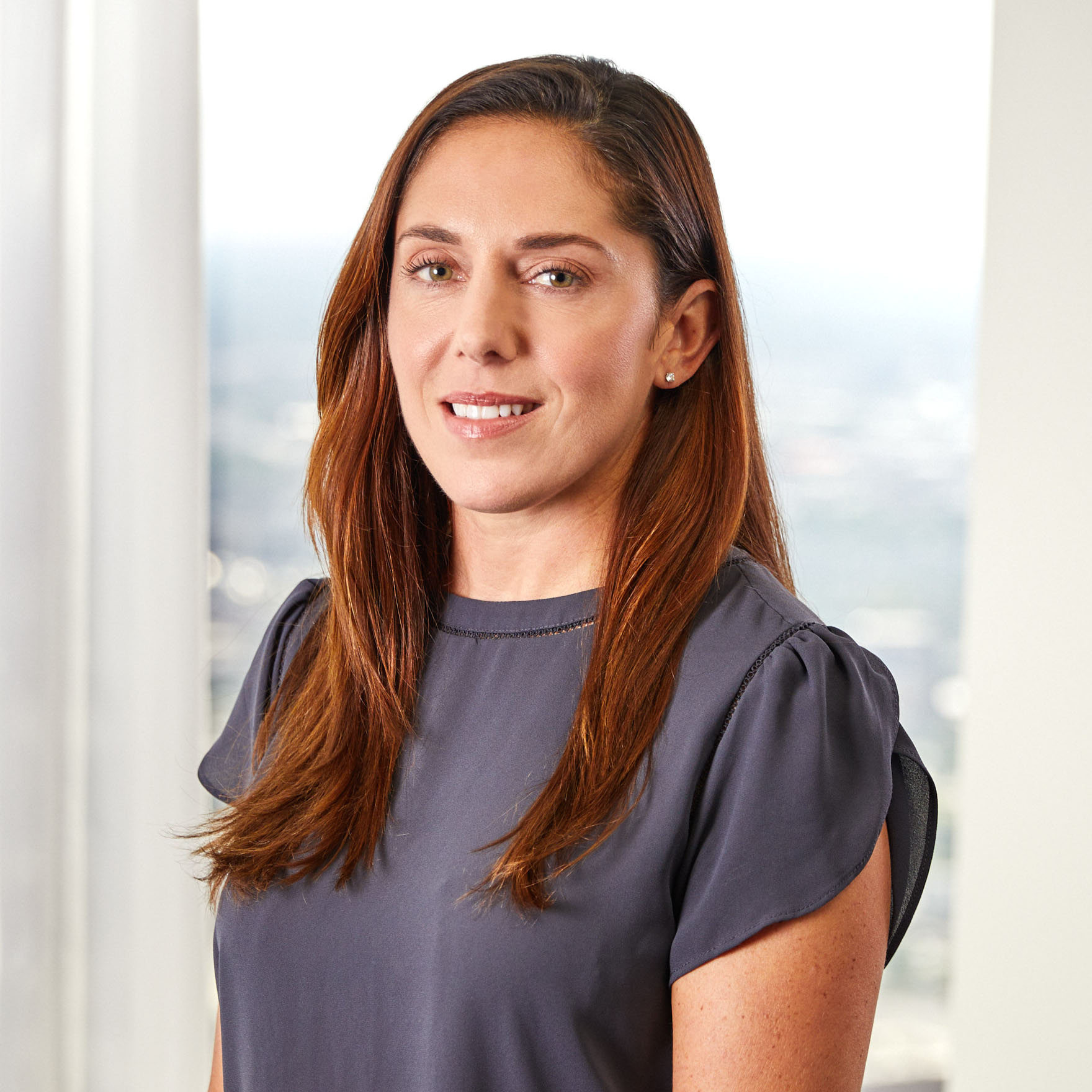 Perry Mimms
Program Manager and Care Advocate
I know as a family caregiver how hard it can be bearing witness to those you love and value declining over time. I like being there for people when they need it.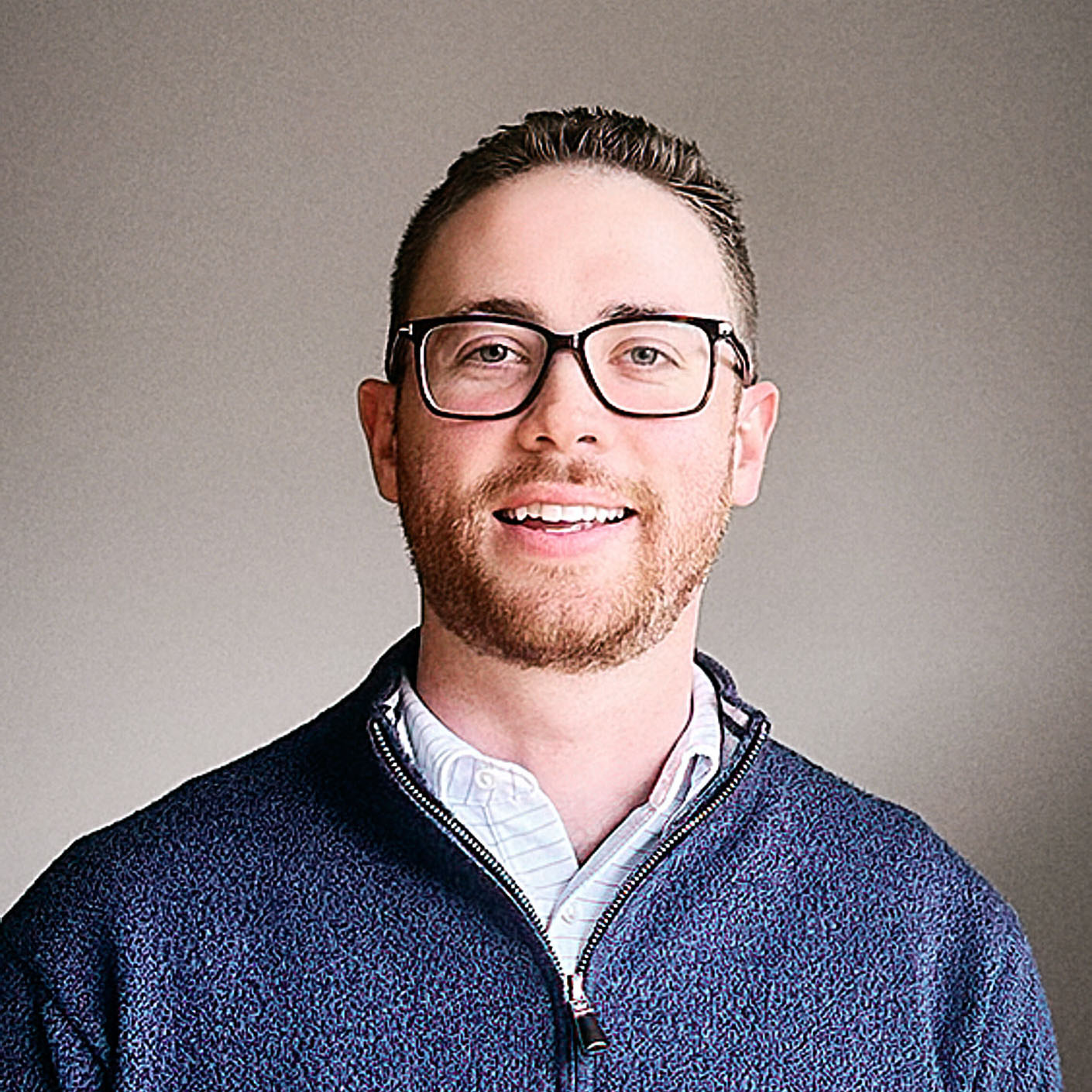 Luke McLeese
Director, Customer Success
Luke serves as Carallel's director of customer success, where he is responsible for strengthening relationships with customers and bridging the gap between customer needs, their goals, and Carallel's solutions.
Having spent years with Emmi Solutions and Wolters Kluwer Health in various customer success roles, Luke is no stranger to creating delighted customers and driving tangible business value for them. He is also no stranger to the challenges of caregiving — which is why he joined Carallel.
Luke earned a bachelor's degree in informatics from Indiana University-Bloomington. In his free time, he enjoys golfing, cheering on Chicago sports teams, and exploring the city with his fiancé and their dog, Roscoe.
Every person is likely to experience being a family caregiver, needing a family caregiver, or both at some point in their lives. No matter what the situation, it's an isolating and overwhelming experience. That is why I am dedicated to doing my part in improving the experience and making it a tiny bit easier for those involved.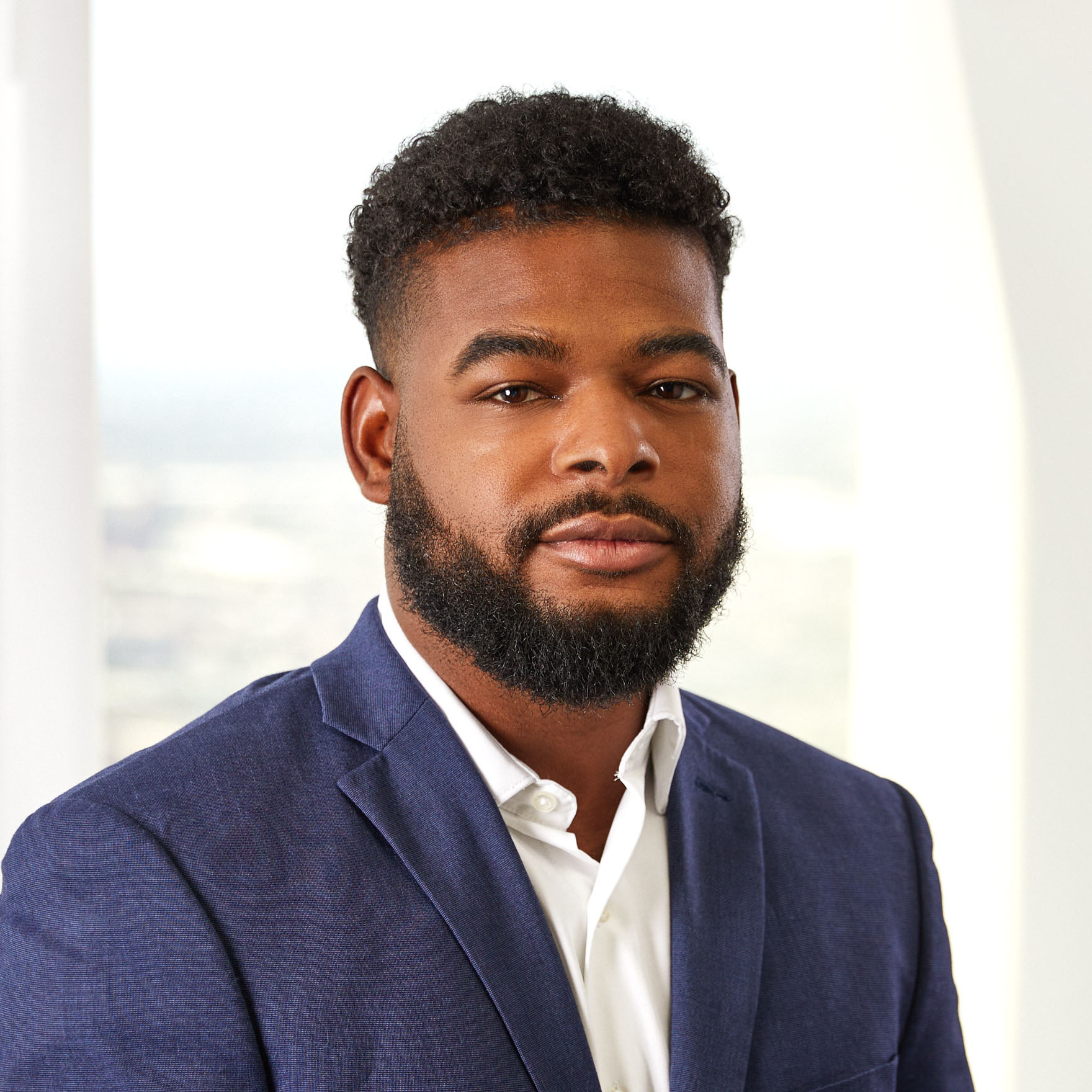 Eli Tavera
Manager, Sales and Marketing Operations
Eli serves as Carallel's sales and marketing operations manager, responsible for demonstrating the value of caregiver support to health plans, employers, and partners.
He brings with him a track record of solving problems, building relationships, and executing lead generation and go-to-market strategies in the healthcare space. He previously held lead generation and business development roles at Beam Dental, a dental benefits company.
When away from work, you can find Eli traveling with his wife and daughter or cheering on his favorite football and soccer clubs.
My grandmother's caregiver played a pivotal role in her life, providing invaluable companionship and assistance. … It fueled my passion to support and advocate for caregivers, ensuring they receive the recognition, resources, and support they deserve.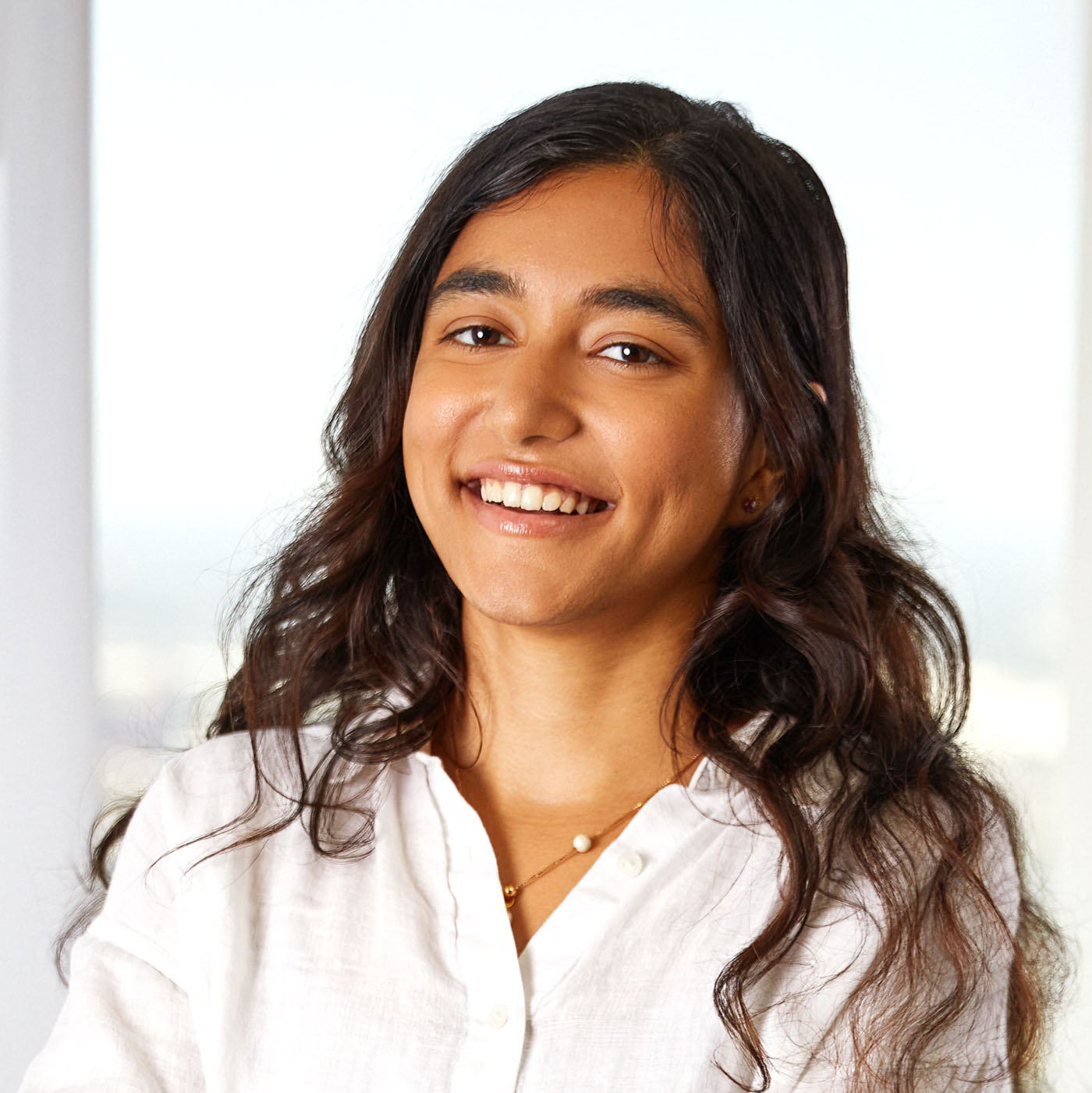 Angel Mitra
Senior Data Analyst
Get to know our Care Advocates
The support and assistance our Care Advocates provide is at the core of what we do. Here are just a few of the featured rock stars on that team.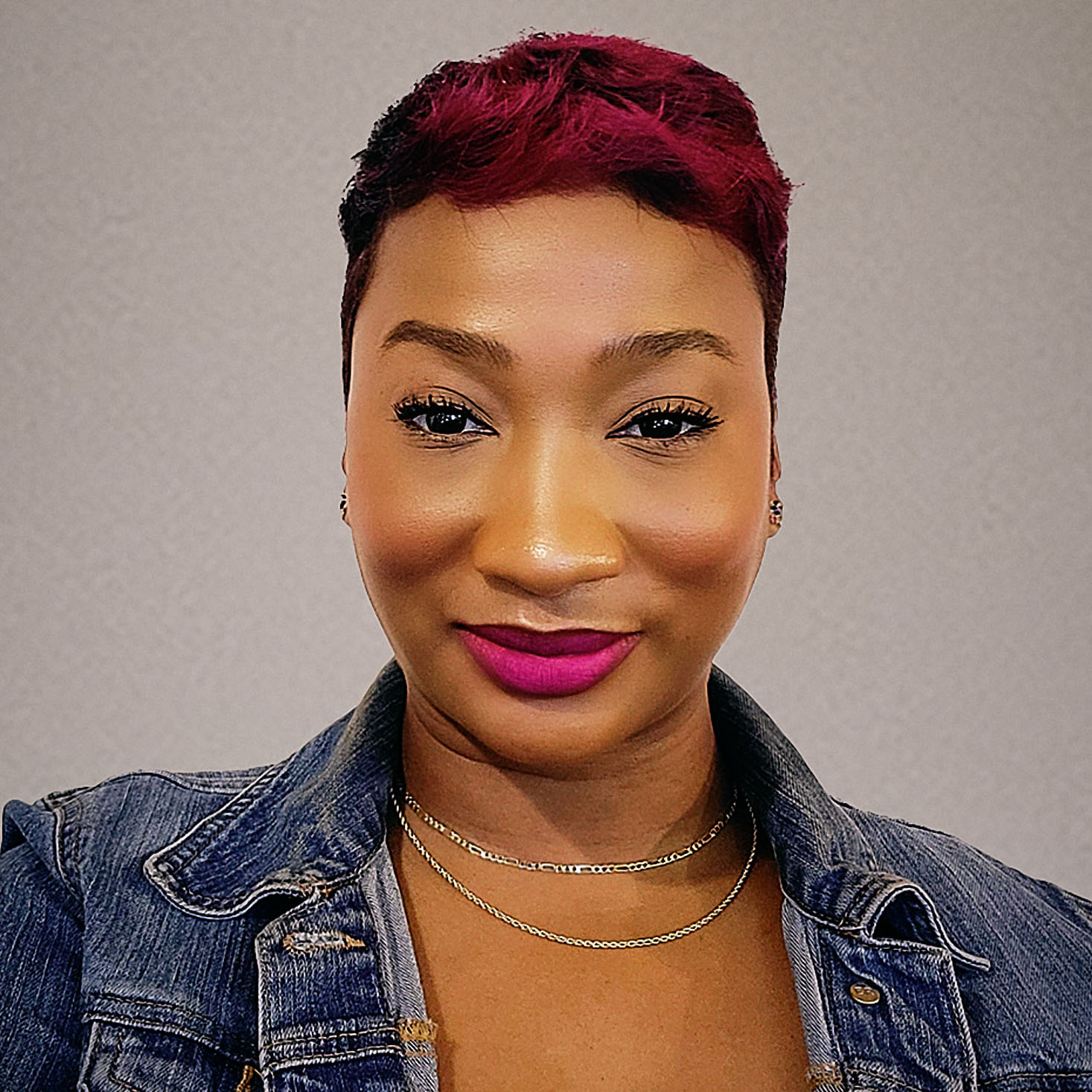 Being a caregiver for a family member is a full-time job. It is not a job anyone has ever dreamed of having, but knowing and remembering the "WHY" makes each day a little easier.

Candice H., Care Advocate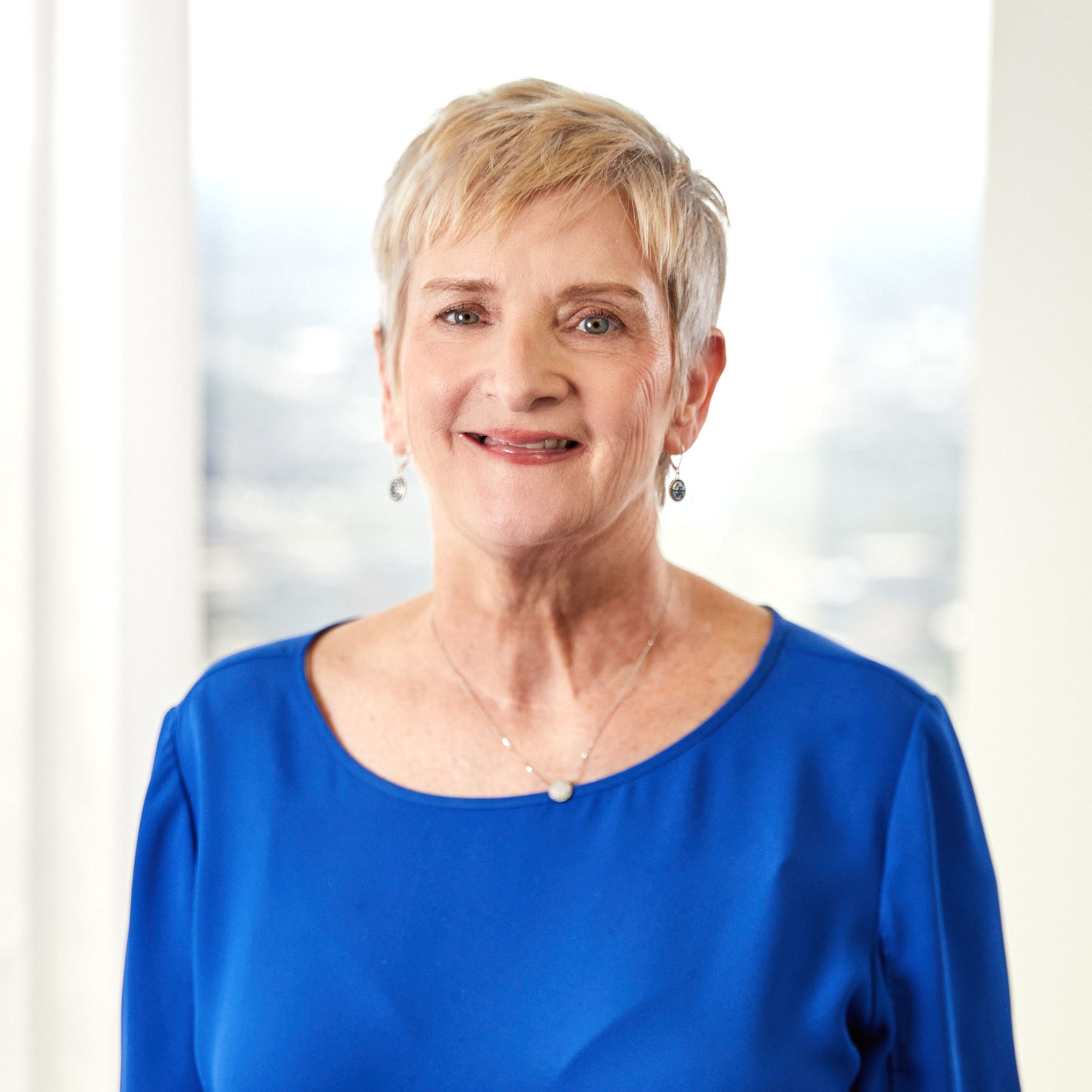 As a caregiver myself and as a Care Advocate, I truly understand how hard caregiving is. Sometimes in caregiving it is like you are underwater and can't breathe. It makes me feel so good to know that I can help someone who is also on this journey.

Mary Pat S., Care Advocate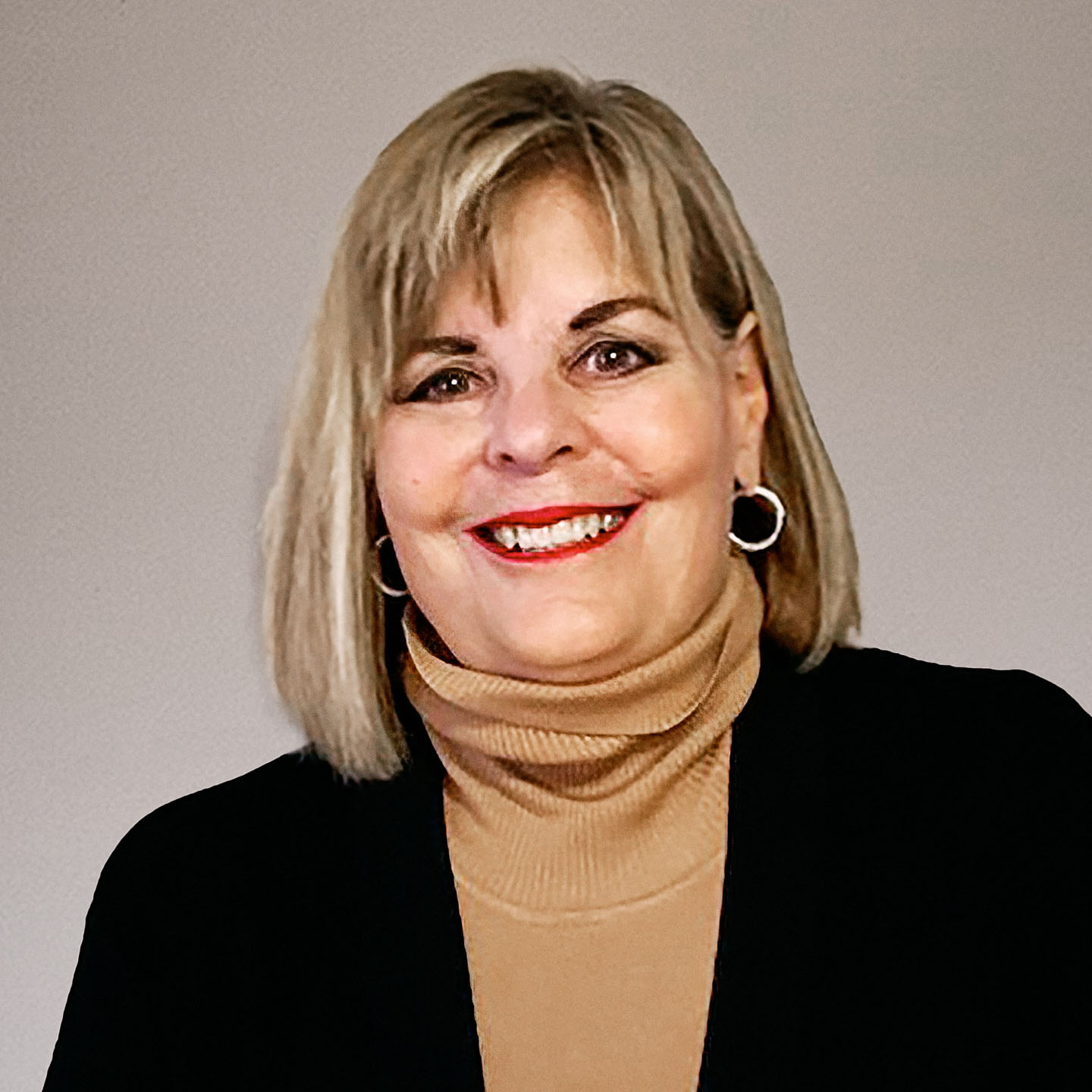 Caregivers follow a unique journey. From personal experience, the journey presents joy along with challenges. I am proud to help navigate resources, ease the understanding of complex resources, and provide kindness and warmth to their everyday challenges.

Kim C., Care Advocate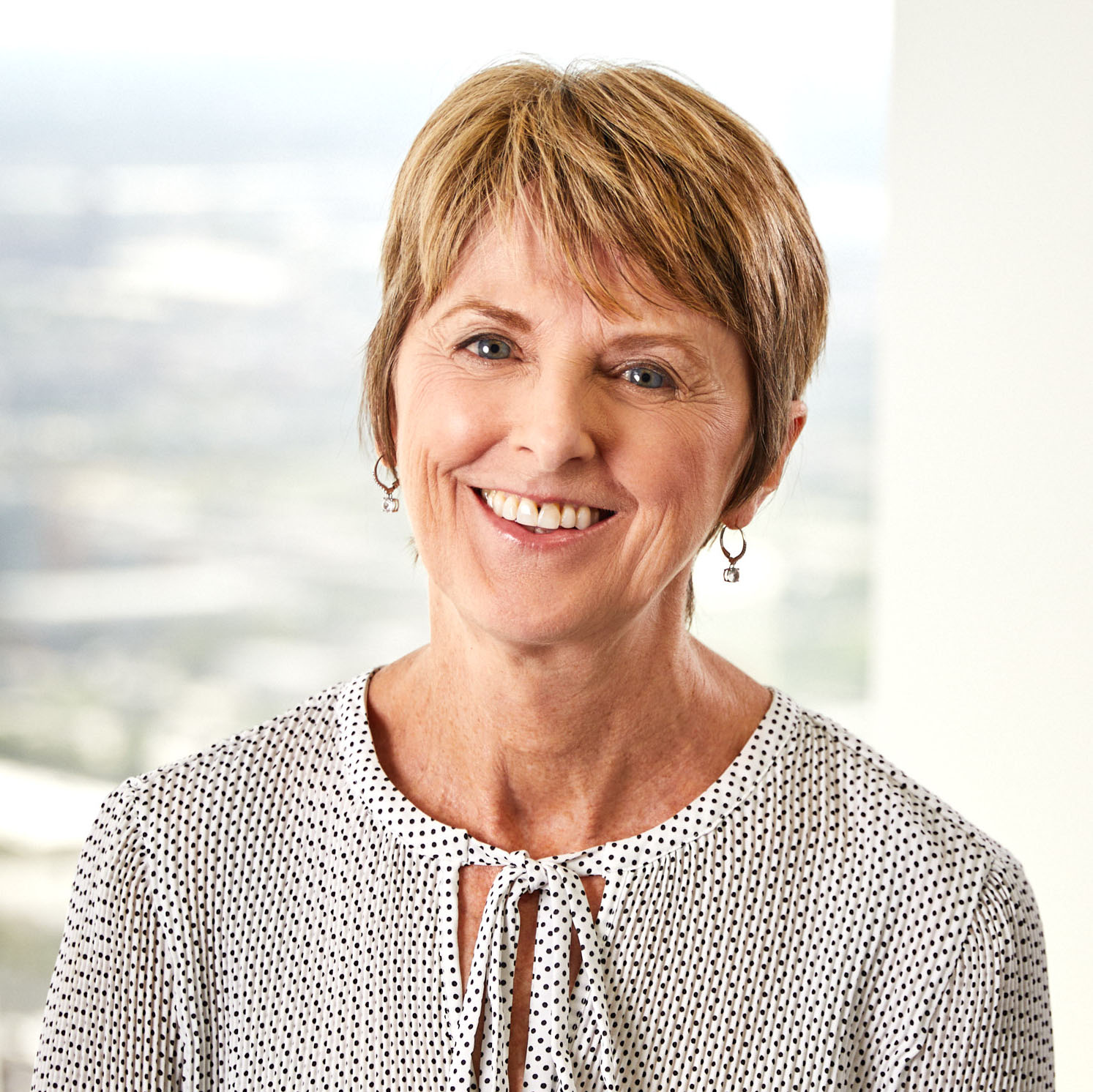 Caregiving takes an emotional toll that can easily lead to overwhelm. As a care advocate, I help caregivers feel more in control by assisting them in prioritizing tasks and reframing their perspective to reduce stress.

Sheila S., Care Advocate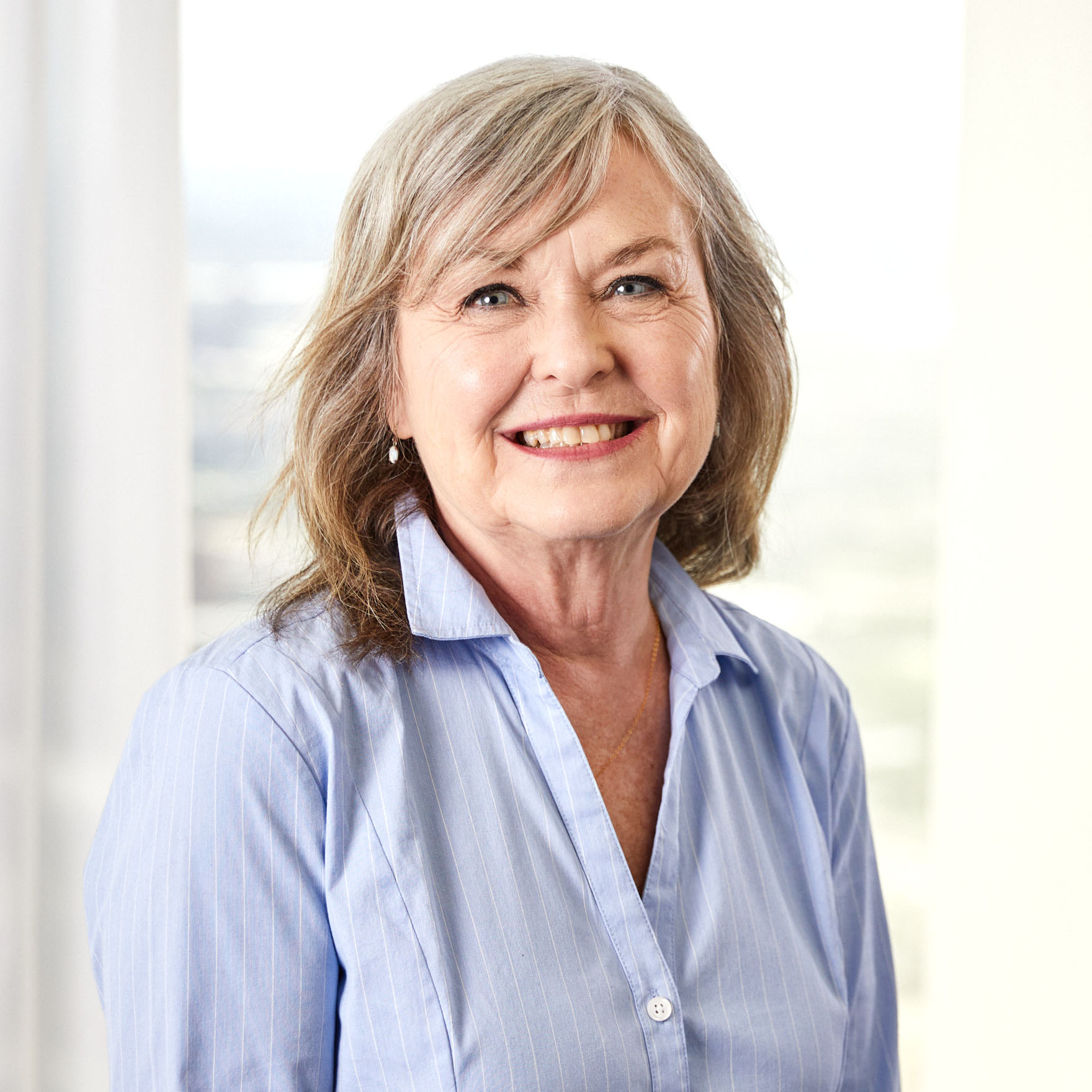 I have been a caregiver first hand. Navigating the many community services while caring for a loved one and working at a job can be overwhelming. I like playing a small part in lightening this load for our many caregivers.

Amy M., Care Advocate
I have such respect for caregivers! Having cared for a family member myself I know it's not easy and I hope my support makes a difference for the caregiver and their family.

Amy C., Care Advocate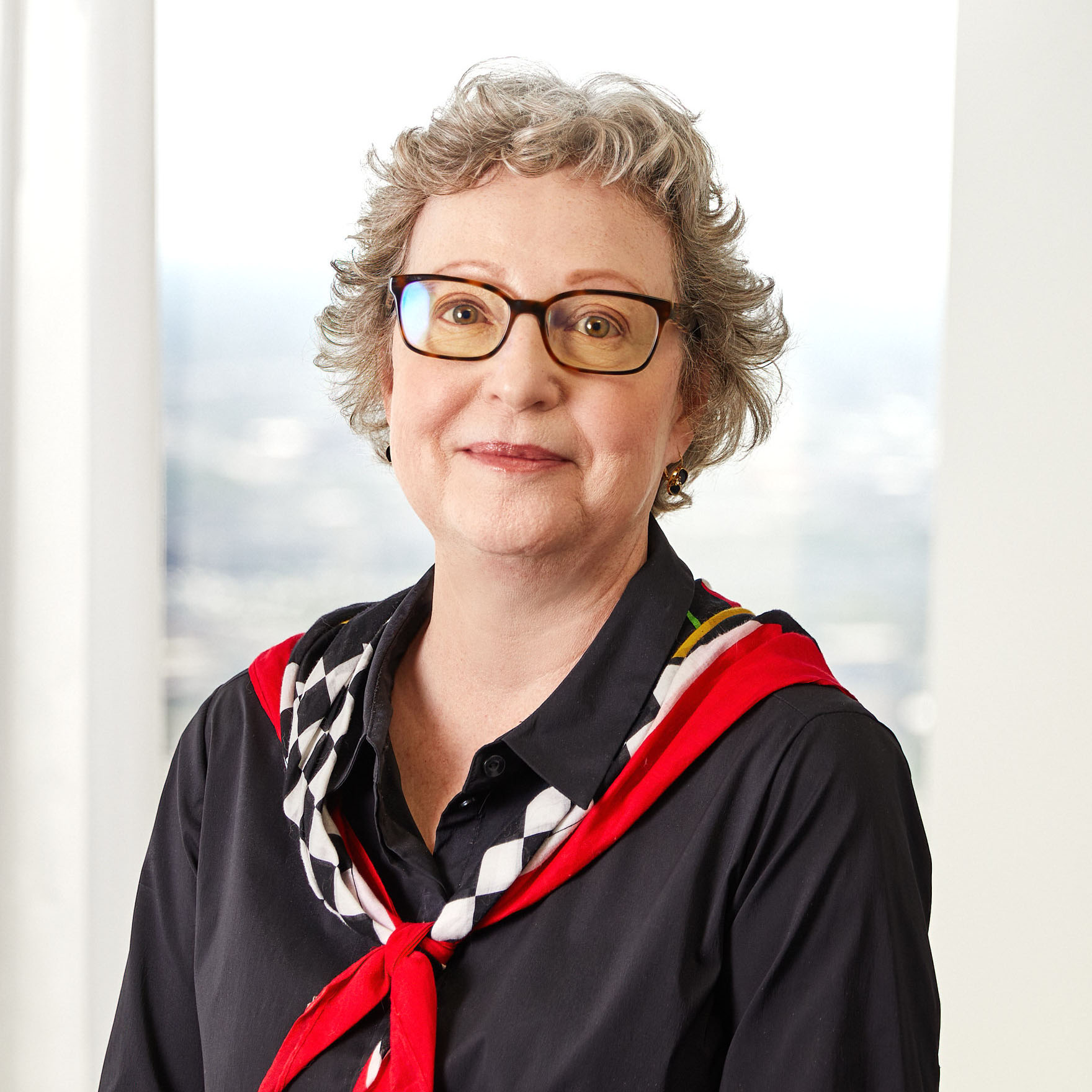 Family caregivers are everyday heroes. It's an honor to help them access support for themselves and the loved ones in their care.

Stephanie B., Care Advocate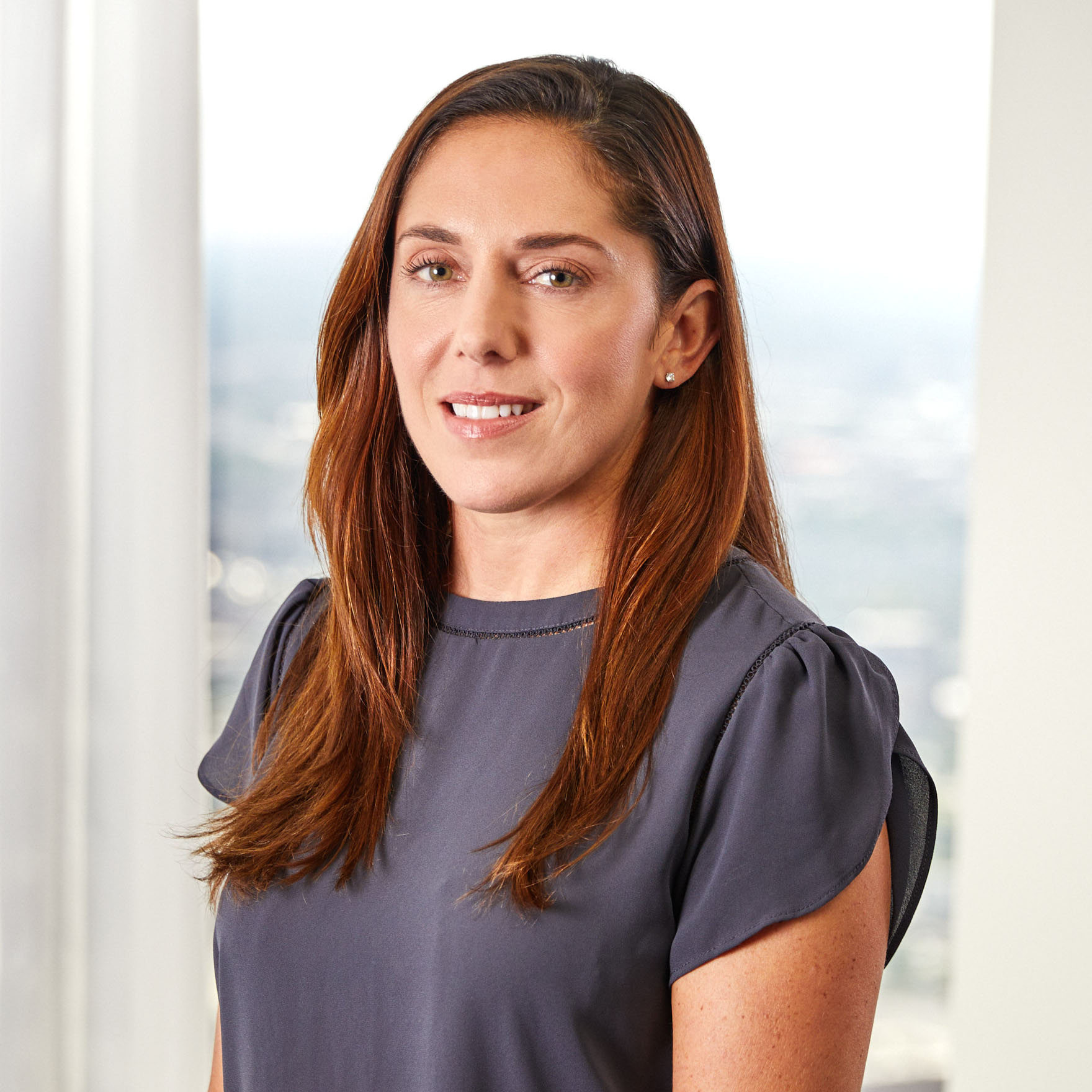 I know as a family caregiver how hard it can be bearing witness to those you love and value declining over time. I like being there for people when they need it.

Perry M., Care Advocate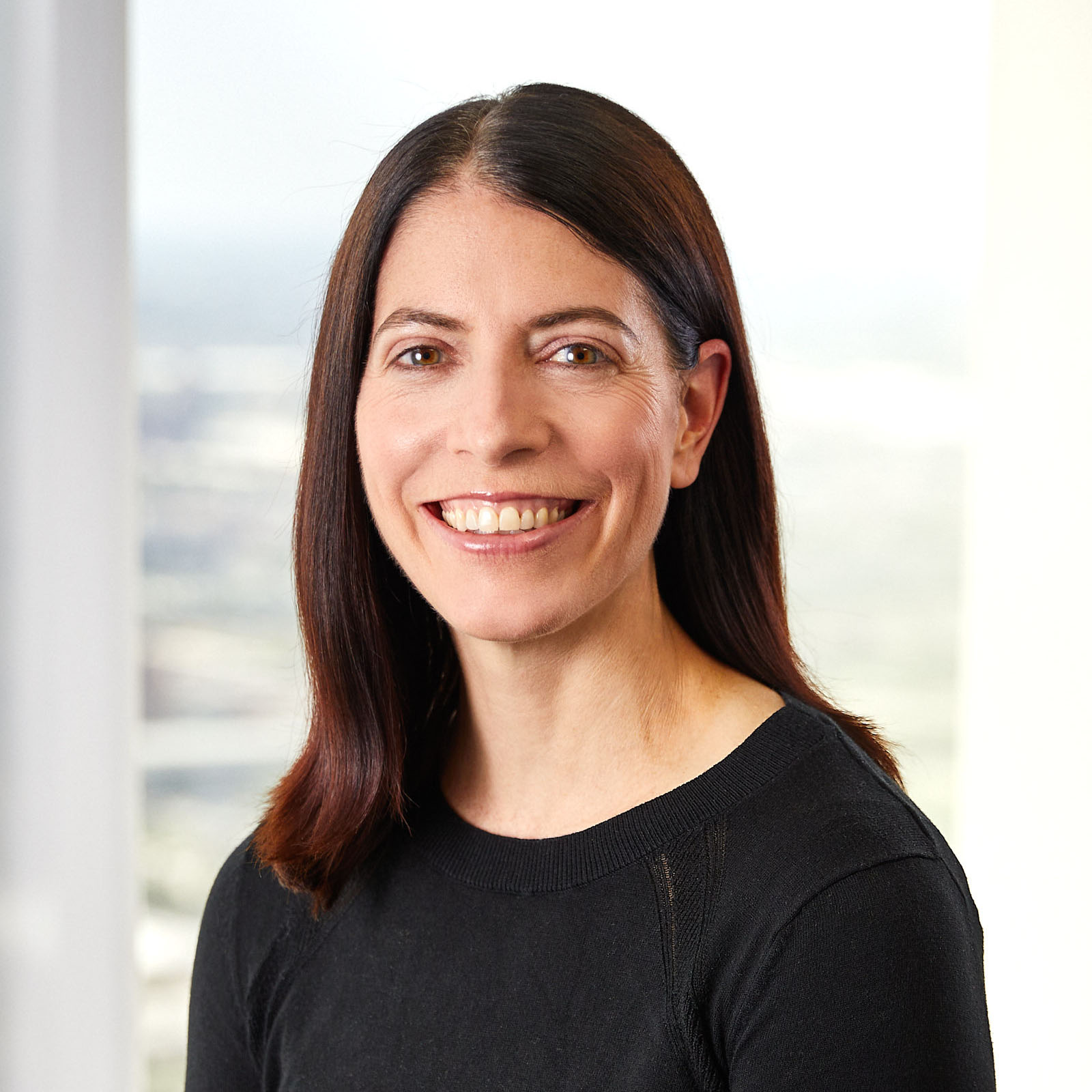 Family caregiving is incredibly tough. I hope to make their day a little easier — you never know how much one call can make a difference in someone's life.

Meghan C., Care Advocate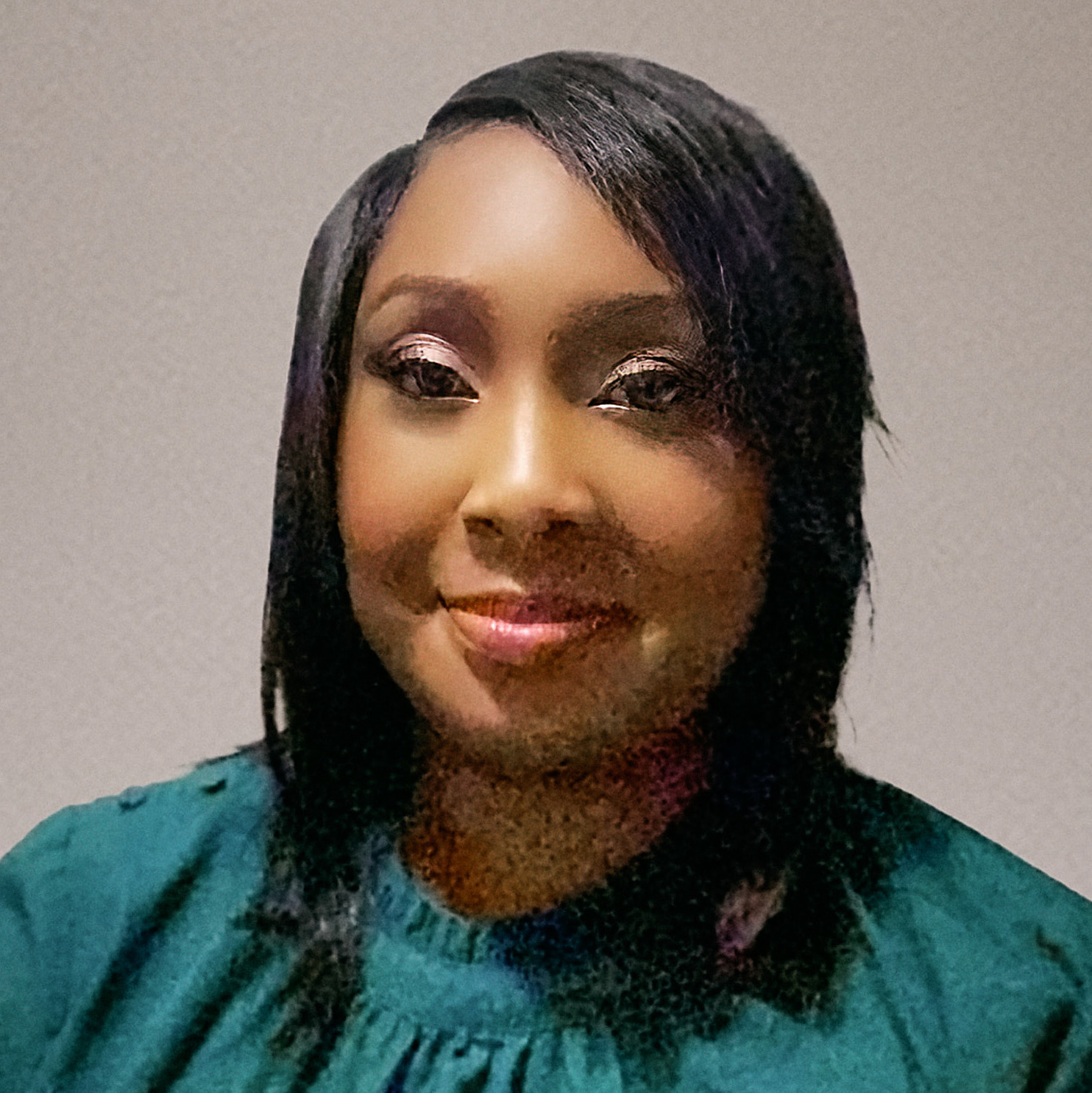 I've been a caregiver before and know firsthand some of the many challenges caregivers can face. I provide supportive resources and a compassionate listening ear.

Angela B., Care Advocate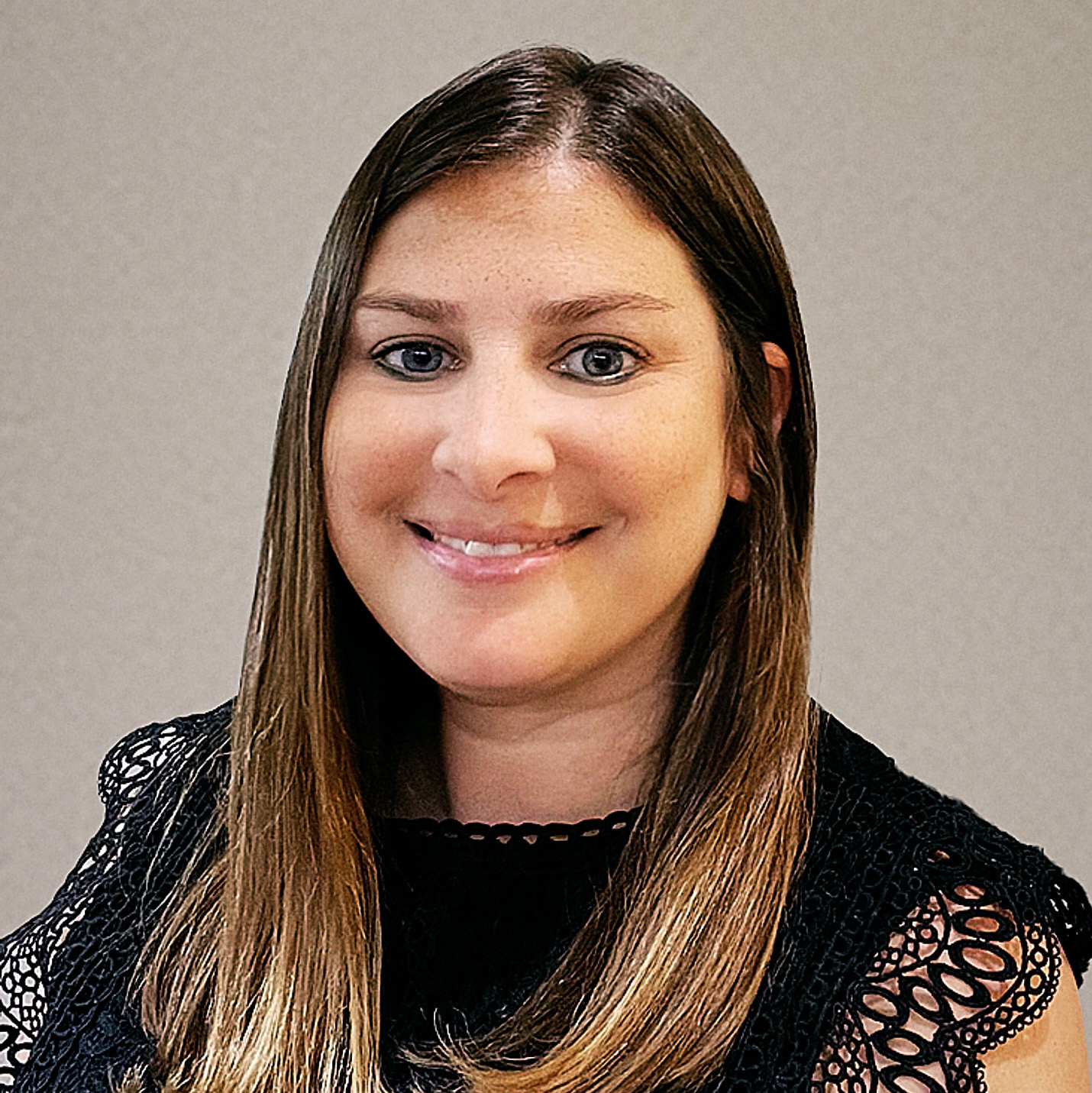 Caregiving is a special type of work because it allows me to help others in need. It makes me happy to know I can have a small part in making a caregiver's day easier.

Marci S., Care Advocate
Meet our board
John Banta, MBA
Co-Founder & Executive Chairman
John is the Co-Founder of Carallel and serves as the company's Executive Chairman. He also serves as the President & Managing Director of BlueCross BlueShield Venture Partners, the $900 million corporate venture fund complex supporting innovation for the 35 companies that comprise the BCBS system, which is sponsored by the BlueCross BlueShield Association.
Previously, John was the CEO and Managing Director of IllinoisVentures, the seed and early-stage technology venture investment firm focused on starting and building globally competitive businesses derived from Midwest universities and labs.
John earned an MBA from the University of Chicago Graduate School of Business with high honors and a bachelor's degree in finance from the University of Illinois College of Commerce. He serves on numerous corporate Boards, the Caregiver Action Network Leadership Council, the National Alliance for the Social Determinants of Health, and has been named to the Global Corporate Venture Powerlist 100 since its inception.
Neither Blue Cross Blue Shield Association nor BlueCross BlueShield Venture Partners L.P. are affiliated with Carallel or its operations.
I have a passion for building great companies that advance the cause of human well-being. Our own family's experience made it clear that the caregiving plays a key role in determining the quality of health outcomes for loved ones. It's a privilege to have a hand in supporting caregivers across the country with their journeys.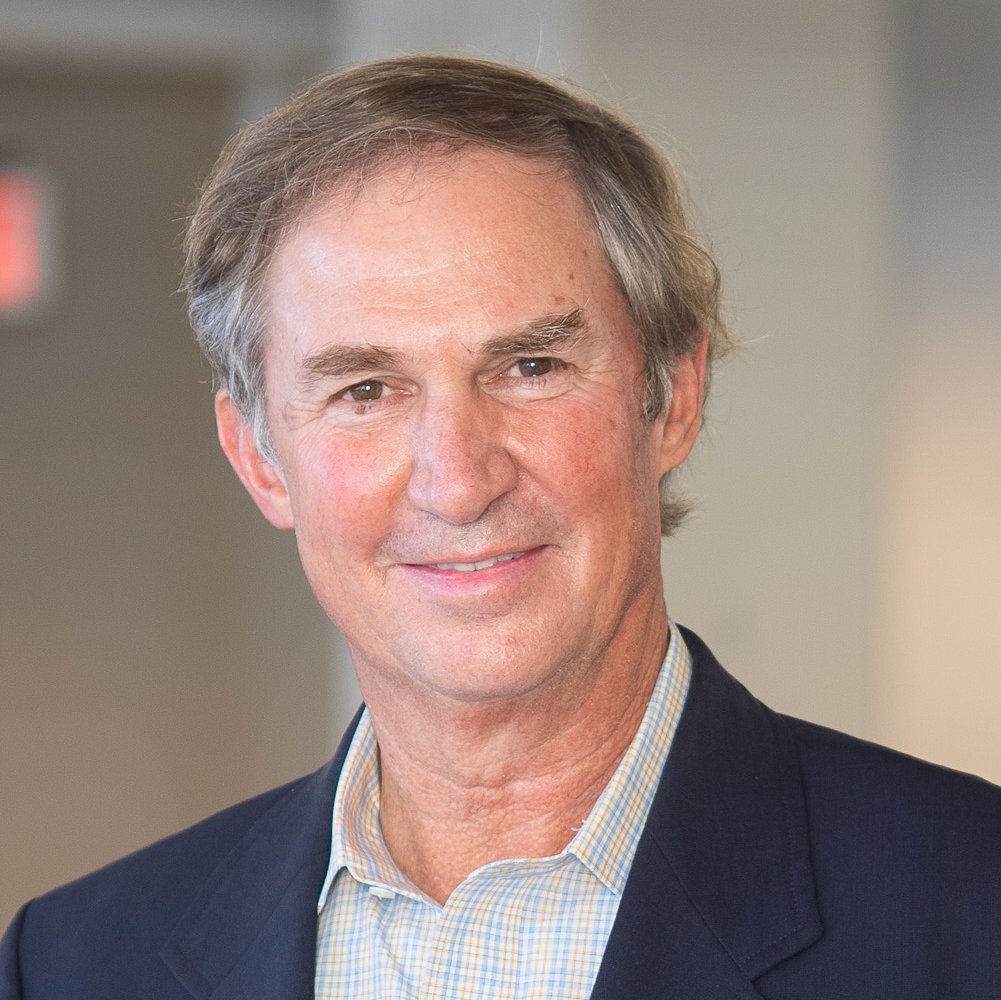 Todd Johnson, MBA
Board Member
Todd is a partner with FCA Venture Partners, a venture capital firm focused on investing in innovative early-stage healthcare technology companies.  Prior to his involvement with FCA, Todd served on the leadership team of Wake Forest University in Winston-Salem, NC, overseeing entrepreneurial initiatives for the University. Prior to his position with Wake Forest University, Todd spent several years in various leadership roles with early-stage healthcare companies.
Todd serves on the Board of Directors of the following FCA portfolio companies:  Javara, OhMD, Impiricus, Payground and Carallel. Todd also serves on the Board of Directors of Momtech Inc. (early-stage technology company focused on moms) and Winston Starts (non-profit start-up incubator).
Todd received a BA from the University of North Carolina at Chapel Hill and an MBA from Wake Forest University.
I am a caregiver for my mom and have experienced up close the extreme difficulty of trying to fill a role that I have no training to do and no one to turn to for help.  It is at times an unsettling and frightening position to be in.  Carallel's mission and impact immediately resonated with me because I am living the challenge of being a caregiver myself.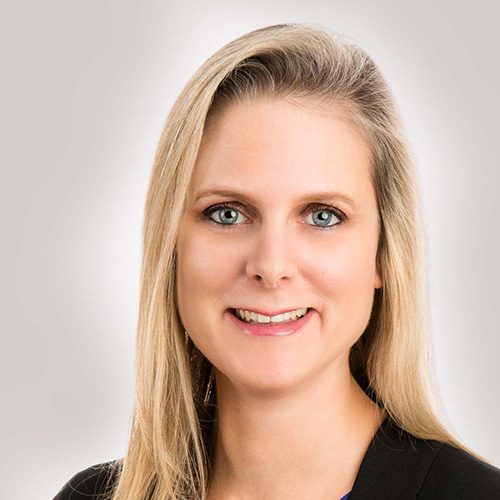 Emma Cartmell
Board Member
Emma brings over 20 years of healthcare executive and investment experience to her efforts with Carallel, where she advises on growth and partnership strategy. In this role, she partners with our executive team to guide corporate strategy.
As founding partner of Cartmell Ventures, Emma advises and invests in high impact health IT solutions that meet her mission to drive down cost and improve healthcare outcomes for all. She has an enviable track record of operational success having served as chief operating officer at NantHealth and vice president of Healthcare Advanced Programs at SAIC as well as numerous industry honors.
Emma earned her master's degree from Kings College and bachelor's degree from the University of Brighton. She enjoys spending time outside and picks the beach over the mountains.
I know firsthand how difficult and stressful caregiving can be, particularly if you live far away. You have to make decisions that you are ill-equipped to make and the internet is full of conflicting information. I want to ensure caregivers are confident in their decisions and the care they provide.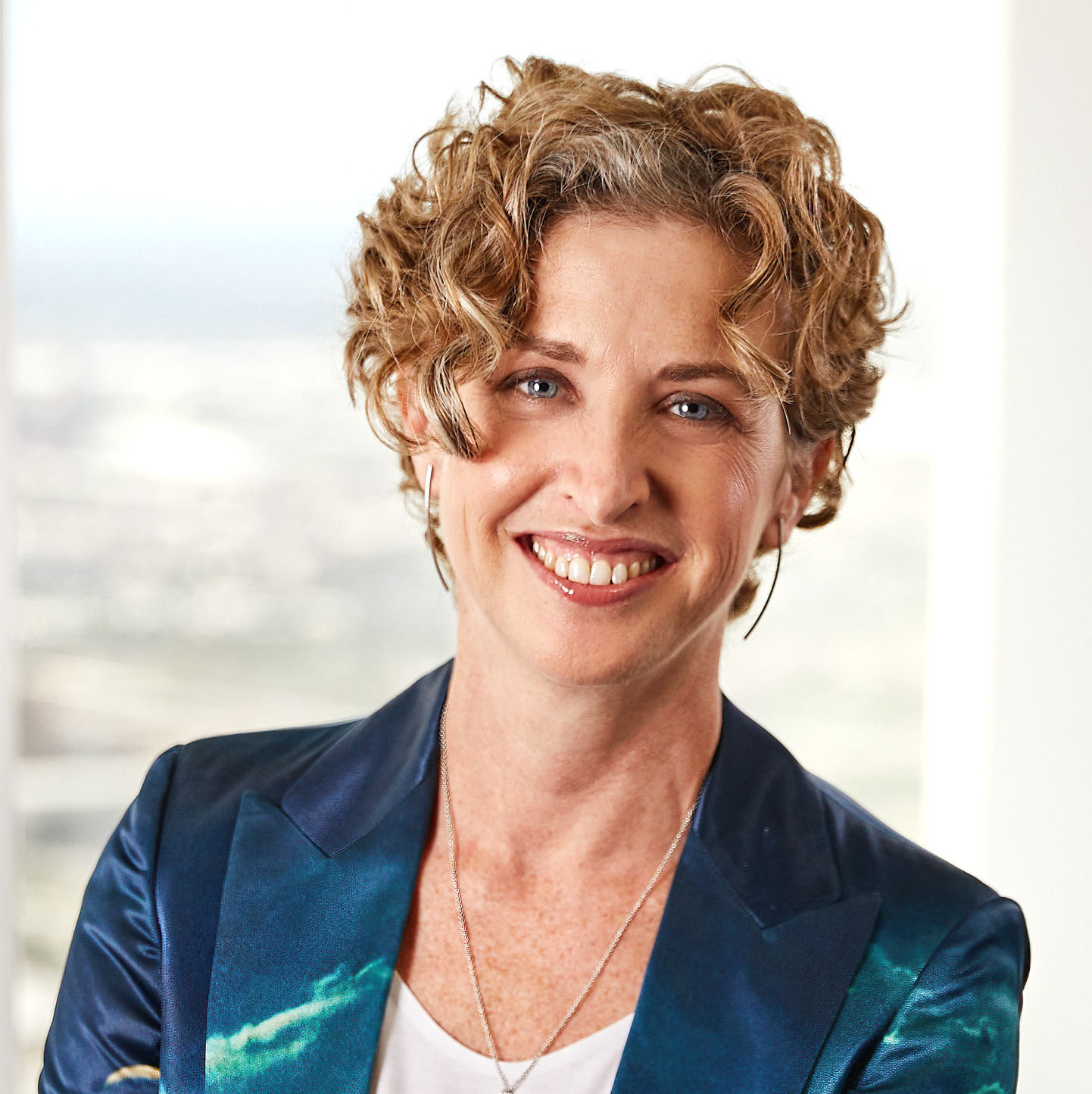 Shara Cohen, JD
President & CEO
Shara has spent more than 20 years helping healthcare organizations think differently about how to involve and empower people more effectively in their care and health. She continues in that work as CEO of Carallel.
Before joining Carallel, Shara was senior vice president of client experience with Emmi Solutions for six years, helping it become a leader in patient engagement. When Emmi was acquired by Wolters Kluwer Health in 2016, she joined the global leader in medical information as vice president of customer experience.
Shara earned a JD from Fordham University School of Law in New York, and a bachelor's degree from the University of California, Berkeley.
Family and friends acting as caregivers are unsung heroes. The healthcare system depends on them as much as their loved ones do, and we need to do more to make the challenges and complexity of caregiving easier.
Meet our advisors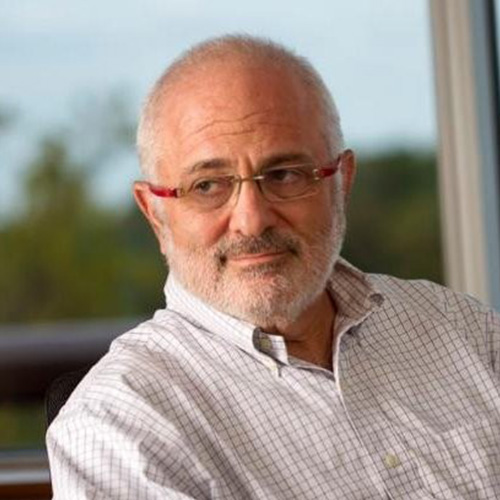 Alan Spiro, MD, MBA
Chief Medical Advisor
Alan brings more than 30 years of healthcare leadership experience to Carallel, where he serves as chief medical advisor. In this role, Alan helps guide product design, employee education and corporate strategy.
Before joining Carallel, Alan was senior vice president for strategy and analytics and chief medical officer for Blue Health Intelligence, which developed data science solutions based on data shared by Blue Cross and Blue Shield plans across the country. He has also previously served as chief medical officer at Medica, a health services company, and co-founded Accolade, an on-demand healthcare concierge for employers, health plans and health systems.
Alan earned his medical degree from Columbia University College of Physicians and Surgeons and his MBA from Kellogg School of Management at Northwestern University. He enjoys spending time with his family when he is not at work.
I believe families are central to life and in healthcare. My experience caring for my mother when she was living and dying with breast cancer fueled my desire to support other family caregivers.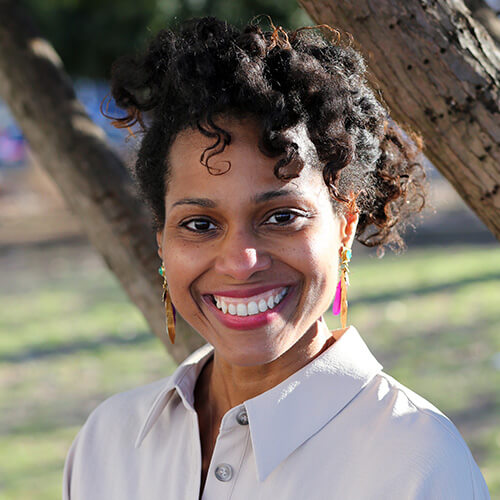 Vanessa Guzman
Strategic Advisor
Mrs. Guzman is an expert in health equity, quality of care and population health strategies, including patient and physician engagement techniques, clinical reporting, health IT, quality management models, and CEO at SmartRise Health and Ella Es Health. With her personal story as a Latin American woman of color and diverse credentials in engineering, science, and coaching – Vanessa brings incomparable humility, authenticity, intellectual harmony, objectivity, enthusiasm, and commitment that inspire teams, stakeholders, and leaders to become part of the change they want to see.
With almost 20 years of industry experience and an approach centered around person-empowerment, she works closely with individuals, health systems, Accountable Care Organizations (ACOs), payers, manufacturers, technology and community partners to promote equitable high-quality care. Her unique approach includes closely collaborating with physicians to implement data-driven tools, payers, clinical infrastructures, pharmaceutical companies, and community partnerships to promote wellness and improve patient health outcomes, and a collaborative learning platform to promote health equity while integrating value-based care and change management concepts. The framework uses stakeholder engagement and performance improvement science as fundamental components to enable a culture of change and equity while building the infrastructure necessary to drive change over time and evaluate the impact of activities focused on advancing equity, improvement in health outcomes, and quality of care.
Mrs. Guzman also served as the Associate Vice President at the Montefiore Health System (MHS) for almost 10 years, overseeing value-based care operations, physician partnerships, community engagement, population health and quality improvement, clinical performance, and health information technology and reporting.
Her business models facilitate revenue and sponsorship opportunities toward, Created to Thrive, a foundation she formed to promote enrichment programs serving thousands of children, women, and homeless adults worldwide. Created to Thrive allows her true mission, coaching, and transformation experience to shine through her advisory, products, and services.
As a caregiver of my two Latino, Spanish-speaking only parents, I've struggled to understand our collective needs, and even more challenged identifying and navigating available resources that really connects with their culture and lifestyle. Caregiver support is critical to any patient engagement strategy. We are the conduit to organizing and coordinating healthcare services for our loved ones. Equally important is recognizing the costs, burnout and stress caregivers carry each day as we try to maintain a normal lives. This is especially the case with underserved communities, where way too often, individuals are supporting their own young families while engaged in the health of older parents, often without the same access to health services and growth opportunities as other groups.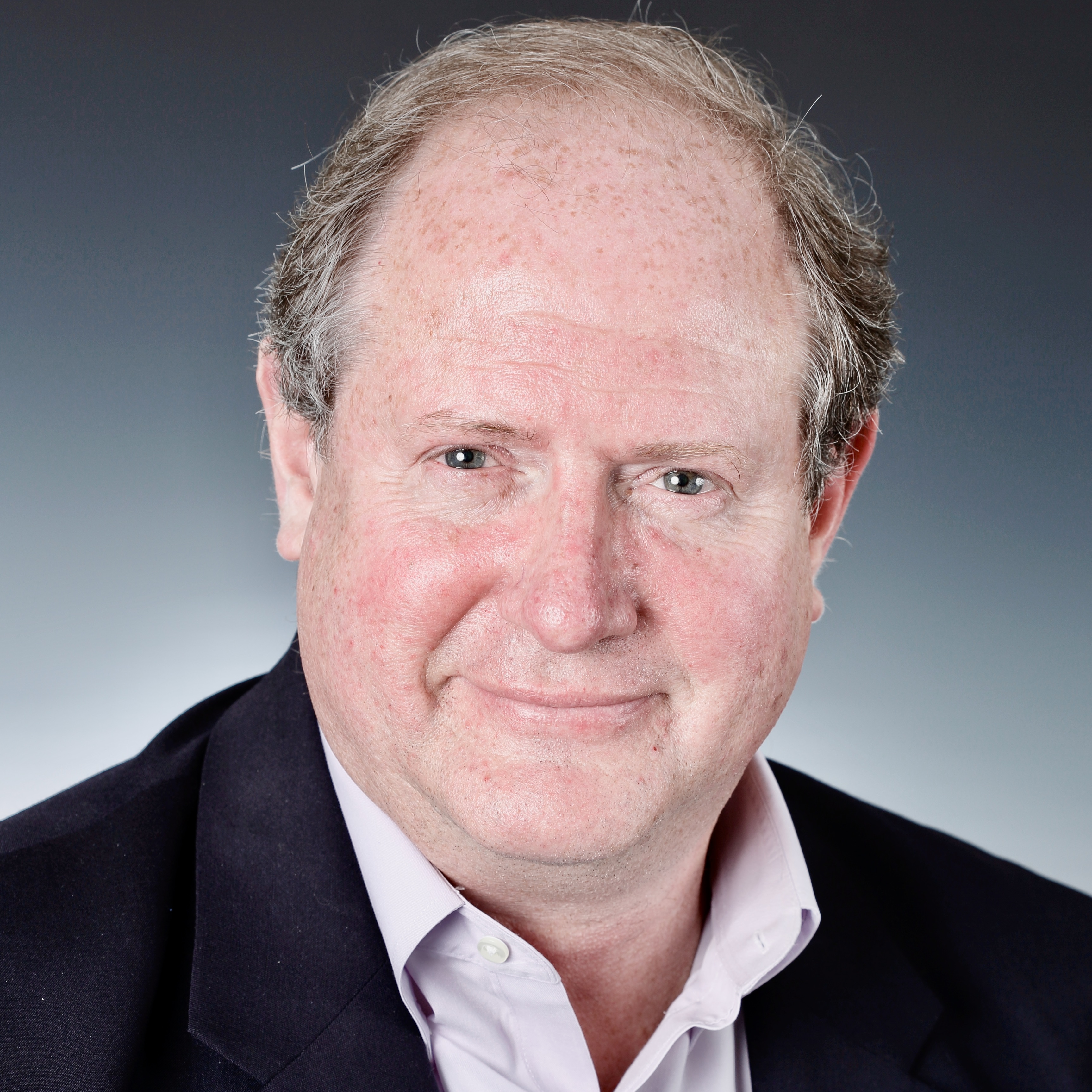 Roy Beveridge, MD
Strategic Advisor
Roy advises Carallel on commercialization strategy and our quality-focused programs.
He is part of Avalere's Commercialization and Regulatory Strategies team as a senior advisor. He is a medical oncologist who has been in practice for more than 20 years. He most recently served as Humana's Chief Medical Officer where he led clinical policy, population health and clinical quality initiatives. Dr. Beveridge has held similar roles for US Oncology and McKesson specialty.
Much of his recent work has focused on social determinants of health and improving the health of underserved populations. He has also published more than 200 papers.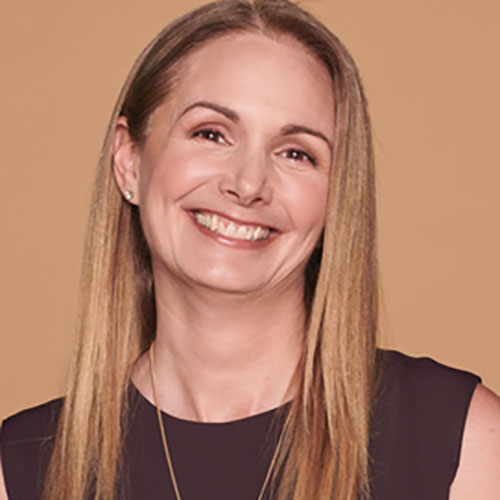 Kathleen Stillo, MBA
Care Delivery Advisor
Kathy has spent 10+ years leading complex care teams at the intersection of medical and social care. She has served in Co-Founder, COO and VP roles within large payer and provider innovation teams, including at UnitedHealthcare, Cooper Hospital in Camden, NJ, and the NJ COVID Recovery Hotel. Her work blends a deep understanding of care delivery, social determinants of health, data-driven patient segmentation, and a care philosophy that is trauma-informed and oriented toward supporting patients and their caregivers on their journey to stabilization and wellbeing.
Kathy continues this work advising Carallel on our Care Model, helping design and execution of health and social care programs to support caregivers.
Kathy is a member of Princeton, New Jersey's Board of Health and serves on the Camden Coalition's National Advisory board. She earned her MBA from Columbia Business School and her BA from Bowdoin College.
Caregiving for my mother, who has dementia, has been a bewildering experience. At Carallel, we are building a modern, nationwide, real- time coaching service to help caregivers like me manage the hard work of stabilizing their loved ones. Without support, these experiences can become the tipping points for medical, employment, financial, and social downward spirals for patients and their families.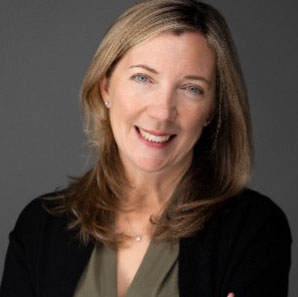 Leigh Ann Ruggles
Growth Advisor
Leigh Ann Ruggles is an executive healthcare leader with expertise driving business growth and market share for digital health companies to increase company value. She has a strong background across the entire client lifecycle, from revenue acquisition to retaining and growing market share, with deep expertise in all facets of Go to Market functions. Leigh Ann is known for her ability to build high performing teams as well as her strong relationships within the healthcare market, with the ability to partner with prospects and clients to understand market needs, build and shape solutions, and create new revenue streams.
Most recently, Leigh Ann served as Chief Commercial Officer for GuideWell Venture Group, the diversified business arm of GuideWell / Florida Blue, where she was hired to oversee growth and clients across a portfolio of companies. In this role, she founded and built high performing sales, marketing and client success teams and created a strategy to maximize the Venture Group portfolio by replacing unprofitable business with business in more attractive high margin company products.  During her time there, she doubled the valuation of one company, leading to a successful exit, while pivoting the product and market approach of a second company to address the fast-growing market for value-based care.
Prior to GuideWell, Leigh Ann served as Chief Commercial Officer for Onlife Health where she was responsible for the entire client lifecycle, holding P&L responsibility for acquiring, implementing, retaining and growing clients and market share.  During her tenure, she pivoted the product strategy from a commoditized offering to higher value products to drive company growth and value.  Under her leadership, the company doubled the number of clients and increased annual revenue by 60%, ultimately selling the company for more than double its original valuation, without taking on external capital.
Prior to Onlife Health, Leigh Ann led the Go to Market organizations for both MDLIVE, a leading telehealth provider, as well as Verizon Mobile Health.  In these roles she was responsible for sales, marketing, and ongoing client management and growth for digital health products including virtual visits, remote patient monitoring and telehealth. Earlier in her career, she served as Director of Business Development for Healthways, a population health management company, where she held several roles in growing clients and new client acquisition across employers, health plans and health systems.
Leigh Ann has extensive experience in volunteer leadership positions, having served several years on the Board of the Healthcare Businesswomen's Association Mid-Atlantic Chapter, including 2 terms as President. In addition, she served as a founding Board member for ECAN, the Esophageal Cancer Action Network.
Caregiving has an under-recognized impact on the health and productivity of the workforce, yet provides a significantly greater value - far beyond cost savings and quality alone. It delivers guidance, encouragement and support during one of the most stressful and emotional times of their life.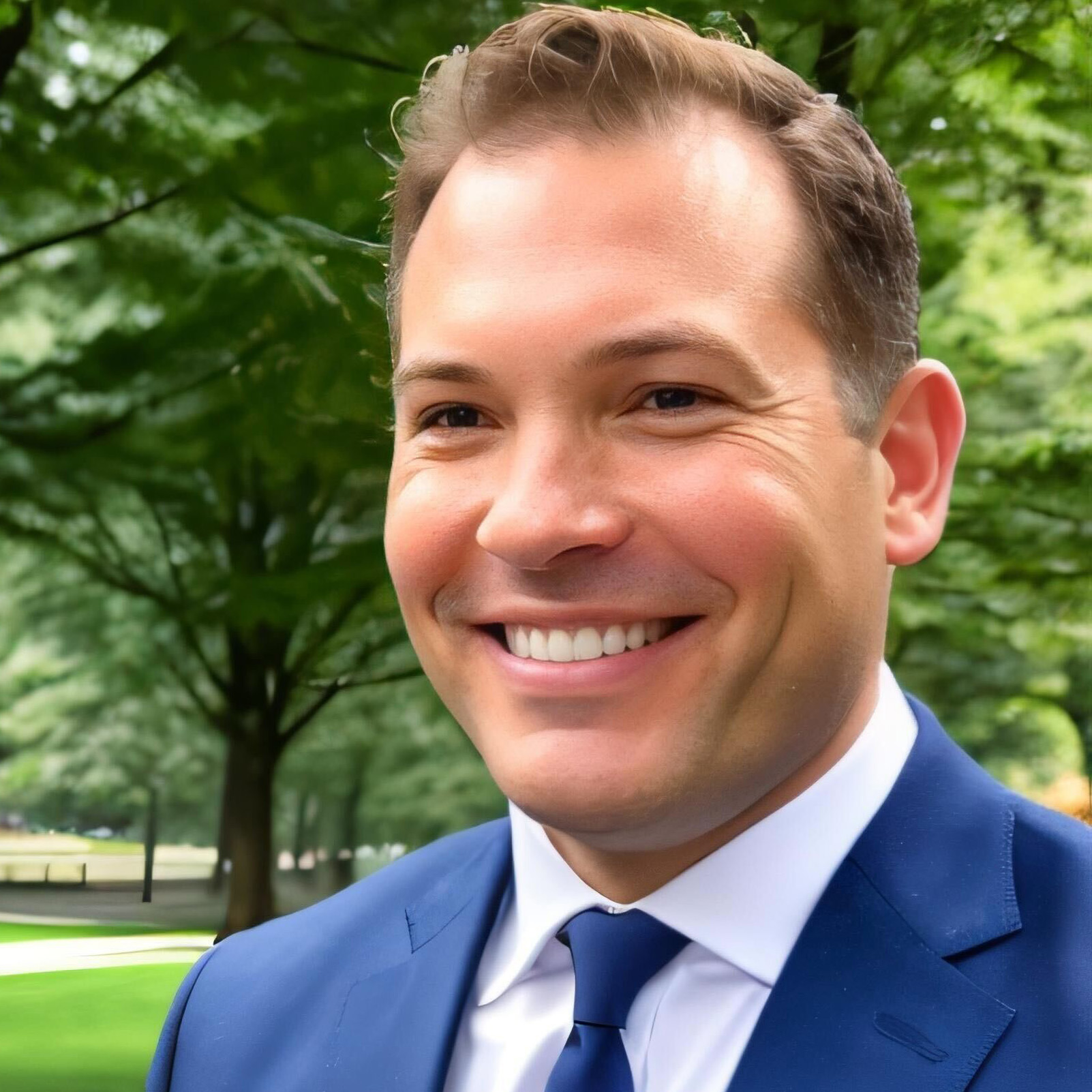 Brendan Keaney
Growth Advisor
Brendan has helped healthcare companies grow for more than 15 years, advancing in sales roles at companies like MDLIVE, WellDoc, Honor, and Papa. Most recently, he became part of Circadian Health's founding team as senior vice president of enterprise sales.
Still passionate about senior care after spending nearly five years in the space, he joined Carallel's group of advisors. In this role, he helps shape and refine our commercial and customer strategies.
Brendan earned degrees in biology and psychology from Saint Louis University. A father of three, he loves to coach and read in his free time.
Most of us will become caregivers at least at one point in our life. Putting supports around caregivers is vital to help them have sustainable success.
Join our team
Caregivers are there for their loved ones. We're looking for the people who want to be there for them.