Caregiver Question |
10/20/22
"What are advance directives?"

DEAR CARALLEL: My mother was diagnosed with Parkinson's Disease last year and I recently left my job to care for her full time. At a recent support group someone mentioned advance directives. It seemed like everyone knew what they were, but I did not. What are they and should I have them in place for my mother? –Joanna in Rutland, VT
DEAR JOANNA: First off, I'm glad to hear you were at a support group. Nice work!
Advance care planning is the process of planning for future care based on someone's values, preferences, beliefs, and medical issues. Advance directives are the record of that process. They are legal documents that will dictate your mother's preferences for medical care in case she's unable to communicate or make decisions on her own at some point in the future.
To help you determine what you should have in place and when, here's an overview of the most important documents.
Healthcare Power of Attorney (POA) — This document appoints a trusted family member or designated person to make medical decisions on behalf of a loved one when they are no longer competent or able to communicate. This directive needs to be put in place when your loved one is able to authorize the form.
Living Will — A living will dictates a person's wishes about end-of-life or emergency care when they are terminally ill or permanently unconscious.
Do Not Resuscitate (DNR) — A DNR is a medical order written by a doctor and instructs healthcare providers not to do Cardiopulmonary Resuscitation (CPR) when someone's heart or breathing stops.
Physician's Orders for Life-Sustaining Treatments (POLST) — POLST forms, which work with other advance directives, are for people with serious illness or advanced frailty who are near the end of their lives. Without a POLST form, emergency medical staff must provide every available treatment to keep a person alive. The POLST form is known by different names in different states and you can learn more about your state's program at polst.org.
✨
The forms you'll need vary by state. If you're uncertain about specific forms in your state like I was in mine, I recommend asking your mother's physician, checking with your local Area Agency on Aging (find your local office by clicking here), or visiting www.fivewishes.org.
Let me know how it goes!
–Stephanie, Carallel Care Advocate

Caregiver Question
"How can I encourage her to do more on her own?"
DEAR CARALLEL: My mother moved in with me a couple of years ago after she suffered a stroke. Her recovery has been slow but steady and we are...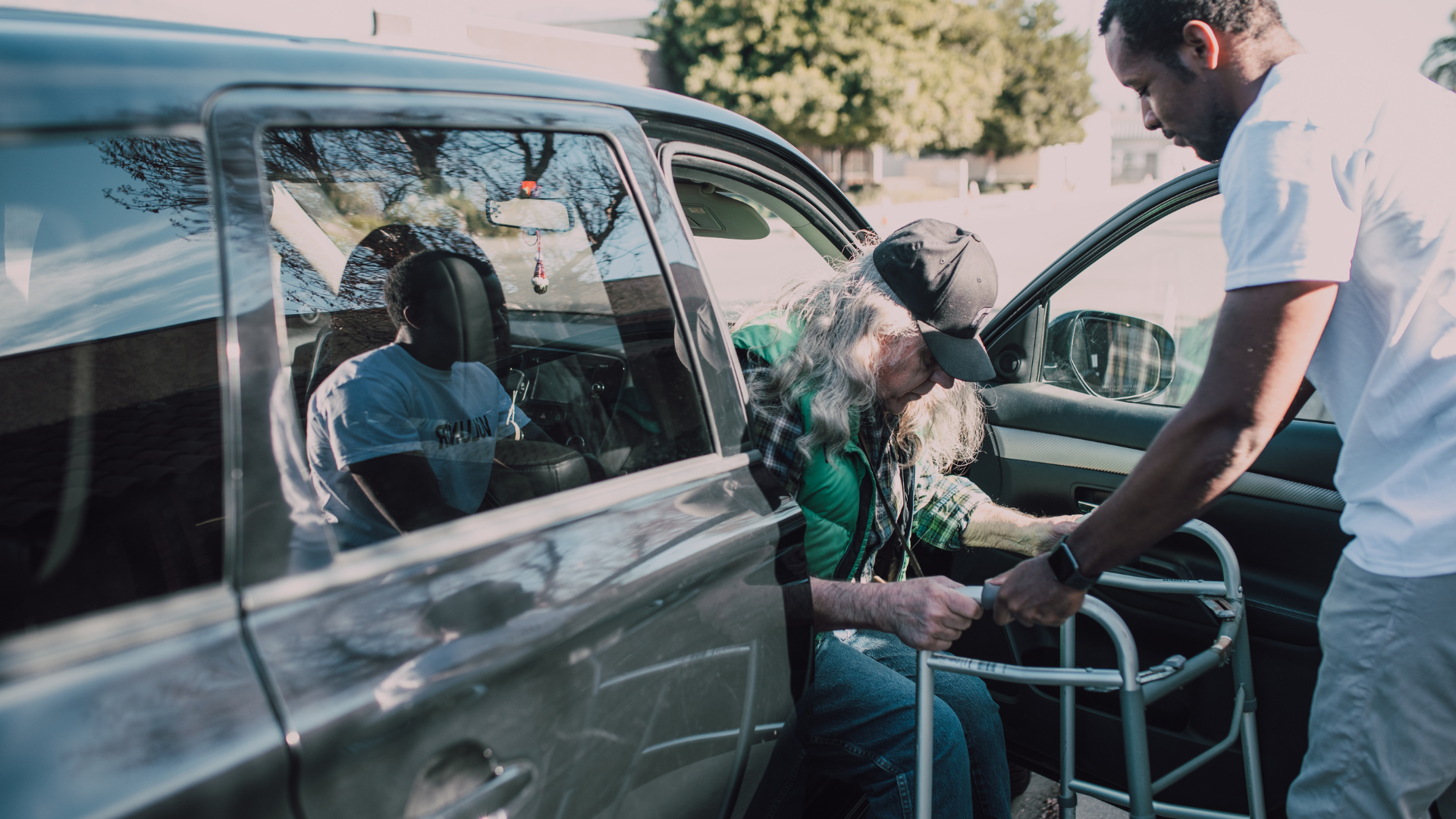 Caregiver Journey Webinar
The Caregiver Journey: 7 Pieces of Adaptive Equipment All Caregivers Should Know About
Matt Perrin is joined by Cindy Hardin-Weiss, MSPT, and Christina Hardin-Weiss, MS/SLP, for this Caregiver Journey Conversation by Carallel. Cindy is...

Caregiver Question
"I was relieved when Dad stopped driving, but now I'm his driver and it's a full time job. Help!"
DEAR CARALLEL: My father is 86 years old and living his best life. He is social and independent and we consider ourselves lucky that his biggest...