Caregiver Question |
02/09/23
The cost of a nursing home is way more money than he has.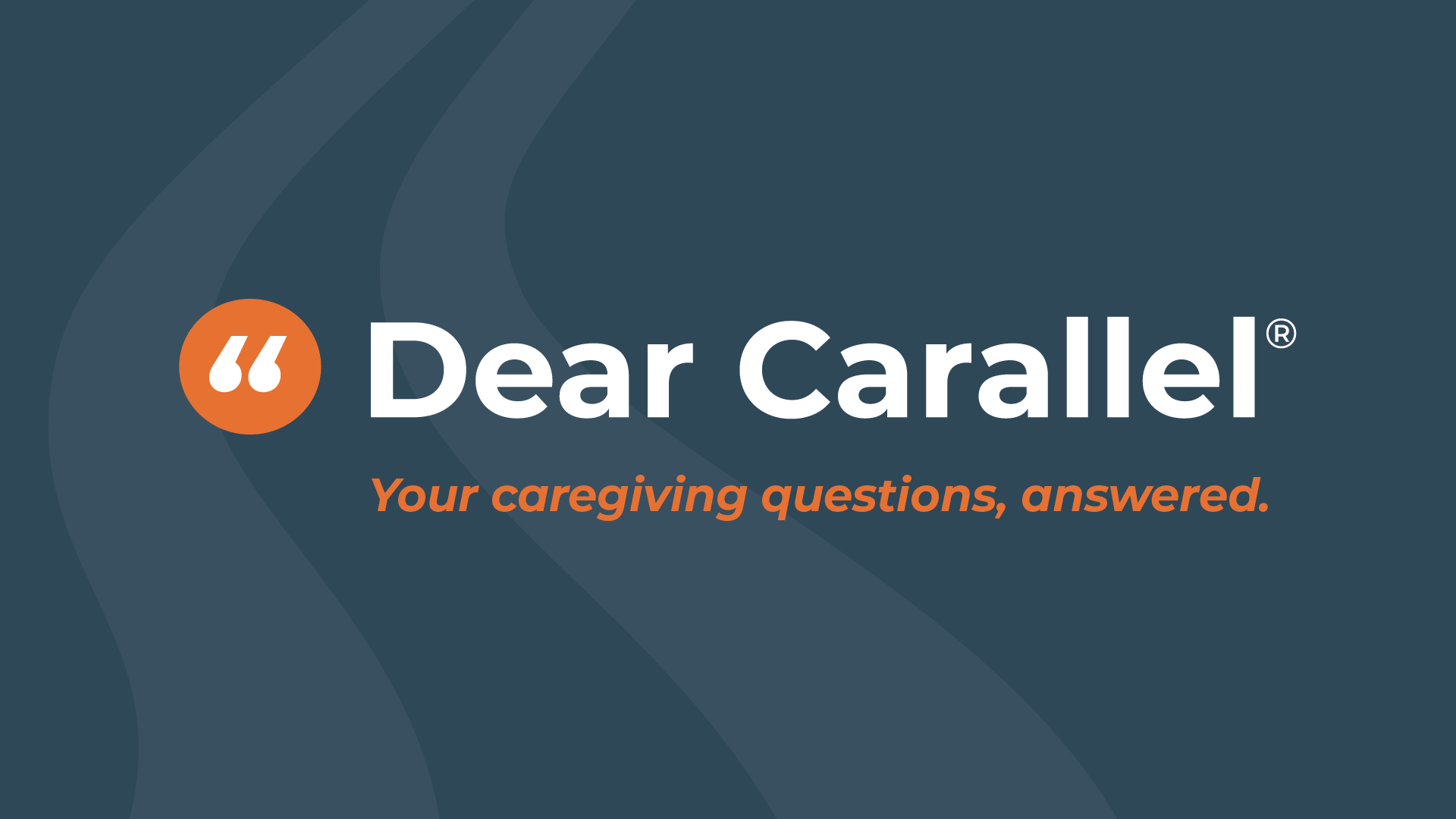 DEAR CARALLEL: Do you have any advice on how to pay for nursing home care? My dad is in a rehab facility and it doesn't look like he'll be able to go back to his townhome.
He had a stroke two months ago and needs a lot of help even to get from his bed to a wheelchair. Dad's a widower and his needs for care are beyond what we can provide for him as a family, even if we didn't have to work. Which we do.
My research is showing that the cost of a nursing home is way more money than he has. How can he pay for it? –Richard in Lancaster, PA
DEAR RICHARD: Thanks for your email. I feel for you.
If we were having a conversation about this over coffee, I'd start by asking you a few questions to better understand the specifics of your father's situation. I can't do that in this email so I'll cover what's most pertinent given what you've described.
Here are the primary options for funding the nursing home care your dad needs.
Medicare
Medicare only pays for short-term skilled nursing (aka a nursing home) or rehabilitative care. It must follow a hospital stay and this coverage lasts only for a maximum of 100 days, so long as the the person's health is improving in that time.

I suspect that this is how your dad's stay at the rehab facility is currently being paid for but thought it best to start here.

Veterans Administration Benefits
If your dad served in the military, the Veterans Administration (VA) offers several Long Term Care assistance programs for eligible Veterans. They include:
Aid & attendance increased monthly pension. This could help with the cost of the nursing home.
Housebound increased monthly pension. This is for Veterans who are homebound due to a permanent disability.
Geriatric & extended care services and supports. These help older Veterans to maintain health and well-being.
It's important to note that some VA benefits could prevent your dad from being eligible for Medicaid. So if he is a Veteran, be sure to research this before signing up. You can do that here: https://www.benefits.va.gov/pension/
Long Term Care Insurance
Have you checked to see if your father has a Long Term Care insurance policy? It can help pay for care for an extended period. This insurance may cover non-medical care and skilled care provided by nurses, therapists, or other health professionals. Care can happen at home, in assisted living, or in a nursing home.

Private Pay
This is where a person or family pays for the care out of their own pocket. It doesn't sound like this is an option for your dad. And it's not for millions of people because care is so expensive!

However, I include it in the event that your dad owns his townhome or has other assets you may not be thinking of that could be used to fund his care.

If any of the options below apply to your dad's situation, they're worth exploring with a professional whom you trust.
A reverse mortgage. This is a loan available to homeowners with equity in their home.
An annuity. This is an investment in the form of a contract with an insurance company.
A trust. This is a legal vehicle that allows a trustee to hold and direct assets for the benefit of someone else. Some types of trusts can help pay for Long Term Care.
Medicaid
Medicaid is a joint federal and state program. Each state runs its own Medicaid system. The states follow guidelines from the federal government.

Medicaid for nursing home care is available to anyone who is eligible based on income and asset tests. In many states an individual needs to have assets of $2,000 or less and demonstrate a need for services.

For eligibility, all income received from any source is counted. Some assets count in determining eligibility while others, like a vehicle or a primary home, may not count. Also worth noting is that there is usually a five-year "look back" period which is in place to prevent someone from giving assets away in order to qualify.

If your dad is over the income or asset limit, planning strategies can be used to spend down his assets in order to qualify him for Medicaid.
✨
Lastly, I highly recommend speaking with a local professional about your dad's situation, to better understand what the options are in Pennsylvania. Speaking with the social worker or discharge planner at his rehab facility would be a good place to start.

The clearer and more specific you can be in describing the situation, the better. They should be able to give you actionable information and/or point you to local professionals with appropriate credentials and expertise that can help inform decisions related to your dad's next steps.

I hope this helps, Richard. All the best to you, your dad, and your entire family.

–Jennifer, Carallel Care Advocate