Caregiver Question |
01/12/23
"Medication is so expensive! What can I do to lower my costs?"

DEAR CARALLEL: My husband and I are retirees in our mid to late 70's and all things considered, we're in pretty good health.

We have no way of knowing how long that will last but make it a point to do what we can to keep it that way by taking our daily walk and making healthy choices with our diet. We're not perfect but we try.

Our main concern right now is medication. It is so expensive!

While we are 'healthy', we each take multiple medications and between the both of us, the bills are getting very high. What can we do to lower our costs? — Brenda in Lansing, MI
DEAR BRENDA: I'm glad to hear that you and your husband are healthy and I also completely relate to your concern.
The cost of medications today is more than frustrating. Here are a few recommendations that could possibly help.
Ask about generics
Ask your doctor and/or your pharmacist whether or not there are generic versions of your prescribed medications available. Not all brand-name drugs have generic versions, but many do and they typically cost less than their brand-name relatives.
In addition, pharmacists' sometimes have coupons on hand and doctors sometimes have samples, so these are questions worth asking as well.
Ask your doctor if there are other drugs on formulary
Zarah Mayewski, a clinical pharmacist at the medication management company Cureatr and guest on our November '22 webinar: Seven Tips to Make Managing Medications Easier, offered this tip and it's a smart one.
A formulary is a list of drugs, both brand-name and generic, that are covered by a specific health insurance plan. If you look at some of your more expensive medications, it is worth asking your doctor if there is another drug that does the same thing but could be less expensive.
See if you qualify for Patient Assistance Programs
Patient assistance programs are run by the pharmaceutical companies that manufacture your drugs and are designed to help people who can't afford their medications. Different companies have different programs with varying guidelines for who qualifies and who doesn't. That said, they are worth investigating.
And in the interim this website, Medicine Assistance Tool, offers access to more than 475 public and private programs. Have a look.
Explore services like GoodRx or geniusRx
Companies like GoodRx provide prescription coupon services. In their own words on their website GoodRx says: "In less than 90 seconds, see how GoodRx provides prices and discounts for prescription drugs to save you up to 80%."
Once you create an account, it's as simple as typing in the name of your medication and you're returned a list of coupons detailing what they'll save you at specific pharmacies. I've heard of many people having success with GoodRx.
And I've heard the same type of feedback about geniusRx. It's a similar service but focused on mail order delivery of medications.
I recommend taking a look at one or both of those options.
✨
Brenda, I hope this helps and that you are able to chip away at those medication costs!
–Jennifer, Carallel Care Advocate

Caregiver Question
"How can I encourage her to do more on her own?"
DEAR CARALLEL: My mother moved in with me a couple of years ago after she suffered a stroke. Her recovery has been slow but steady and we are...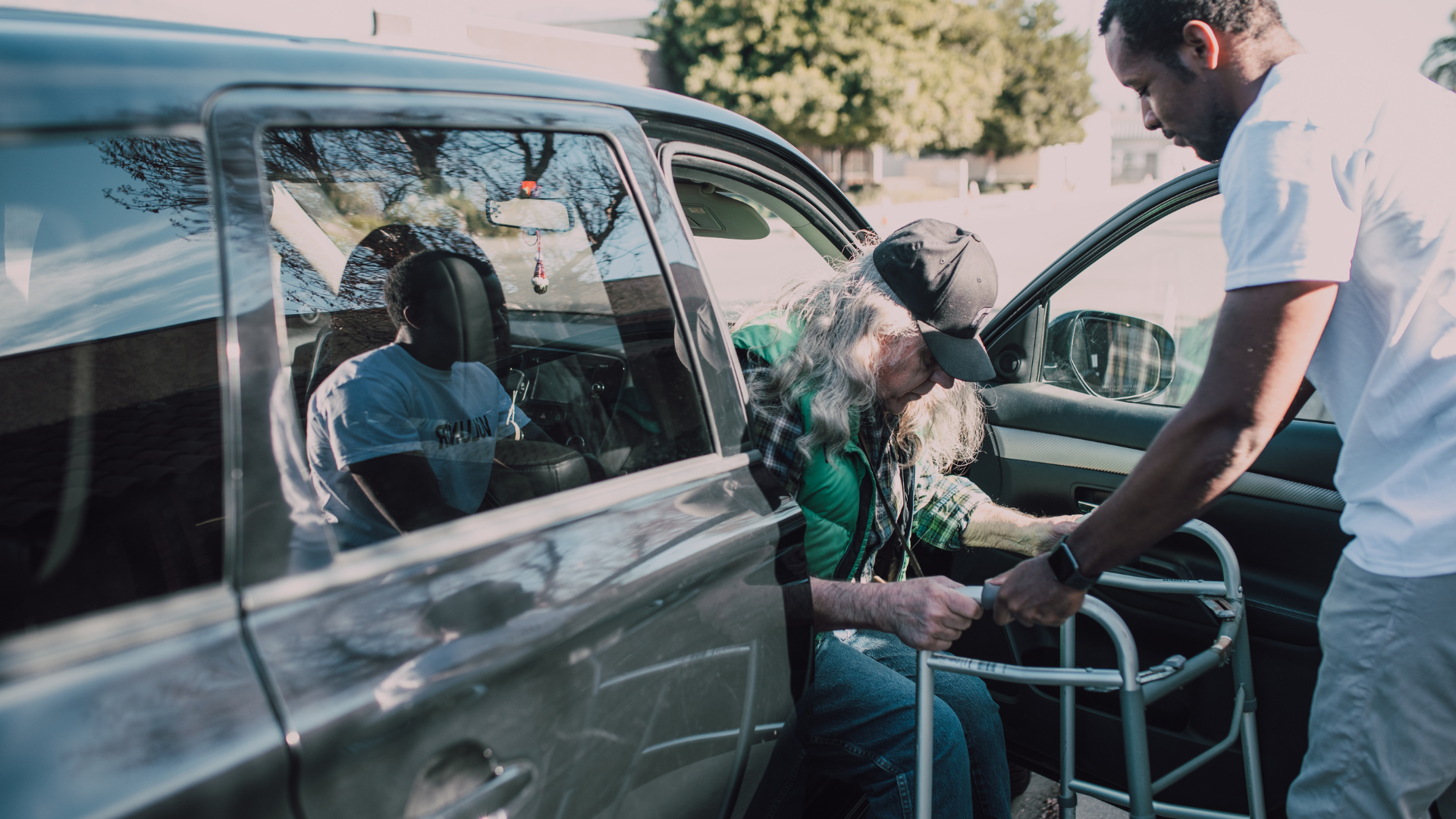 Caregiver Journey Webinar
The Caregiver Journey: 7 Pieces of Adaptive Equipment All Caregivers Should Know About
Matt Perrin is joined by Cindy Hardin-Weiss, MSPT, and Christina Hardin-Weiss, MS/SLP, for this Caregiver Journey Conversation by Carallel. Cindy is...

Caregiver Question
"I was relieved when Dad stopped driving, but now I'm his driver and it's a full time job. Help!"
DEAR CARALLEL: My father is 86 years old and living his best life. He is social and independent and we consider ourselves lucky that his biggest...