Caregiver Question |
09/21/23
I'm new to this. Where do I start?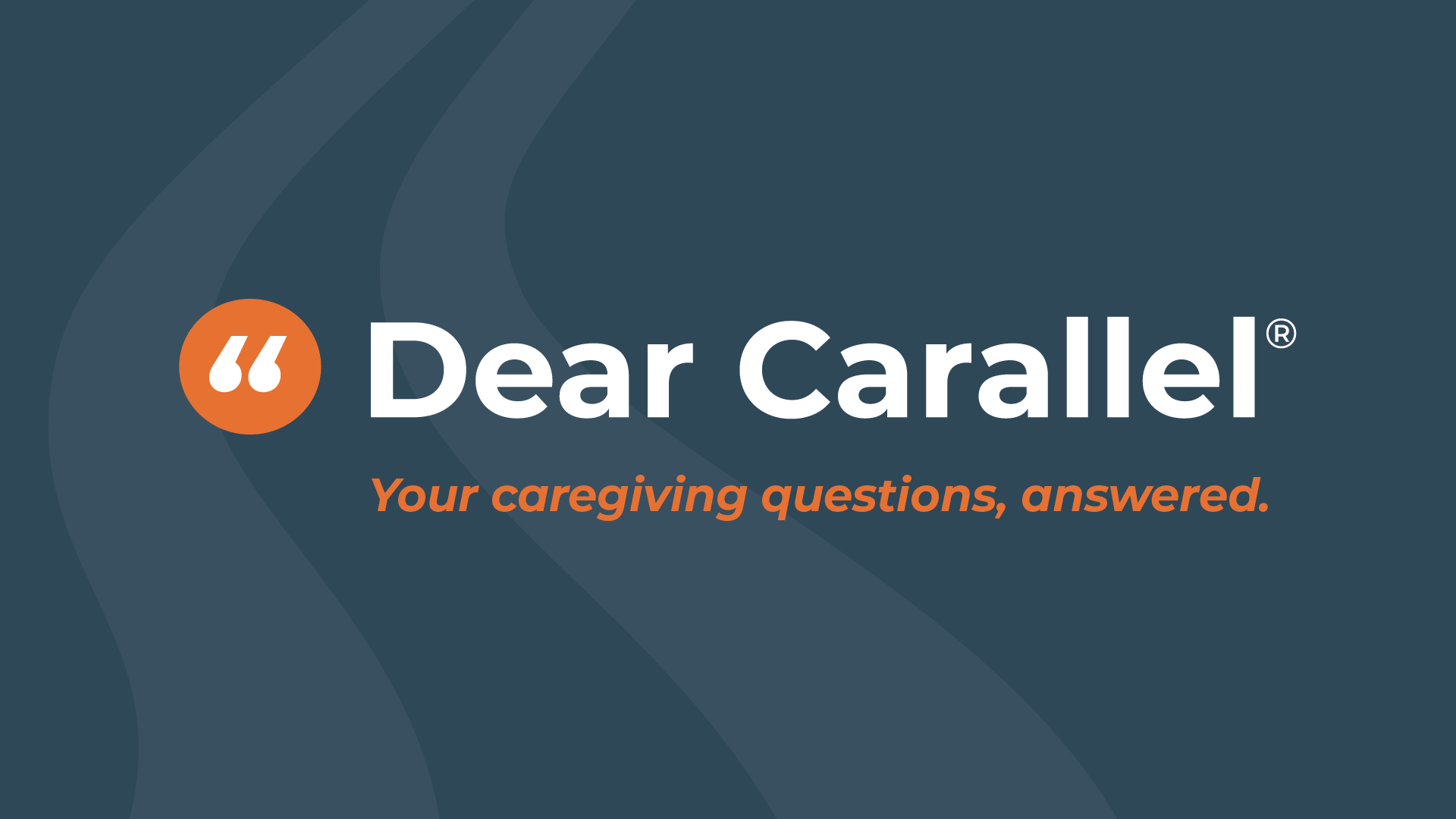 DEAR CARALLEL: I've recently realized how much help my mother and father need and I'm overwhelmed. They are 79 and 83 respectively and until these last few weeks, I thought they were in good health and doing just fine.
Sure, they slowed down a bit in recent years, especially dad, but I thought that seemed normal given their age. It wasn't until mom sprained her ankle last month that I realized how much she was doing for him. She's been doing it all!
Cooking, cleaning, driving him where he needs to go, reminding him to take his medications, keeping track of his appointments, so on and so forth. I really didn't realize how dependent he was on her.
Now they both need help. Thankfully I'm right down the road but it's overwhelming. Where do I even start? — Angel in Wasco, CA
DEAR ANGEL: You're now one of the millions of people in the U.S. who are providing unpaid care for family members, friends, or neighbors. And you're right, overwhelming is a perfect word to describe it. 
Especially at the start. But I'm so glad you wrote in because I think I have a couple tips you can use to settle into your new role of caregiver for your parents–and make it feel more manageable.
They're simple tips but can have a big impact. Here goes.
Take stock to identify your barriers
The new weight of responsibility on our shoulders feels heavy when we're thrust into the role of caring for a loved one. And a critical part of being able to carry the weight is to break it down into its component parts.
What I mean by that in this case is actually writing down the things that each of your parents need help with daily, weekly, and monthly. Include anything and everything that they need assistance with. Things like:
Personal care (aka dressing, bathing, using the bathroom)
Running errands and shopping
Cooking, cleaning, housework
Help scheduling appointments and getting medications
Paying or organizing bills
Rides to appointments
Once you have everything written down, review the list and make note of the things that you can take care of on your own.
Then make note of the things that you can't. These are barriers where you need some help–and they're a great place to start.
Ask for help
When you have your barriers identified, you can start asking for help to overcome them.
Your parents can too! Ask them if they have people in their network that they feel comfortable asking for assistance from. This could be neighbors, friends, or professionals. They may want to start doing some of the asking first to feel a part of the plan vs. feeling like they're on the outside of it.
Doing this can sometimes be easier said than done, but it's always worth it. And while I'm at it, here are a couple of things to keep in mind about doing so.
First, you're not burdening people by asking. People generally want to help.
Second, be as specific as you can with what the ask is. That will make it easier for you and the person you're requesting help from.
For example, "Can you cook for mom and dad on Tuesday and Thursday night this week?" is better than "Can you help mom and dad with dinner this week?".
And lastly, it's worth noting that the people helping you out will become part of your parents' circle of care, which is critical because if anything takes a village, it's caregiving.
Round out the circle of care
Tapping family and friends for help isn't an option for everyone. And even if it is for you, your parents' circle will likely need to include a combination of individuals, organizations, and local programs.
Family and friends might be able to cover certain areas of need, yet they likely won't be able to cover it all. That's where local programs for things like transportation or access to food can be invaluable.
As can healthcare professionals for things like home safety evaluations and professional opinions across the board.
Not to mention organizations who provide services that are included as supplemental benefits with your parents' health insurance.
Or local companies like home care agencies who could assist with things around the house, personal care, and added companionship for your parents.
To start on rounding out the circle of care specifically, I recommend two things:
Call or visit your local Area Agency on Aging (find yours here). They are treasure troves of information and can point you to local organizations or services that can help you overcome some of your barriers. You could ask them specifically about things like Meals on Wheels or recommendations of local home care agencies.
Call your parents' health insurance company to learn about the supplemental benefits that come with their plan. Calling the number on the back of their card and asking for Member Services is a good first step. Just know that if you're not already listed on their account as an 'Authorized Representative', it's best to have them with you when you call.
✨
This may seem like a lot Angel, but it all adds up. And you can do it. One step at a time.

–Jennifer, Carallel Care Advocate