Caregiver Question |
02/23/23
I love my independence! But I know things can change and I want to be prepared.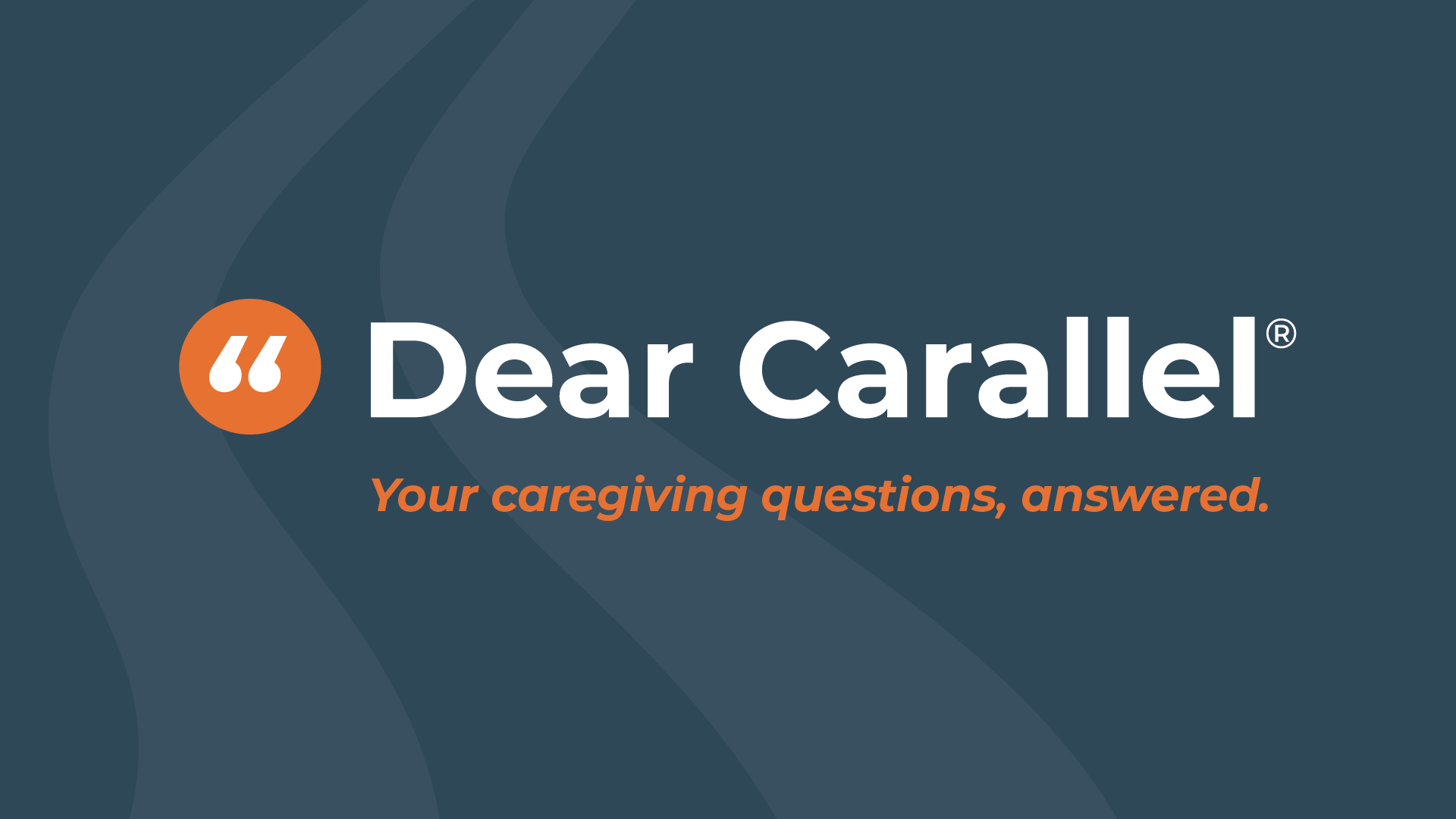 DEAR CARALLEL: I'm 71 years old, have never been married and I don't have any children. My sister lives in Rhode Island and while we have a good relationship, we don't see each other much. Maybe once every few years.
I heard the phrase "Solo Ager" recently and it gave me a chuckle because I guess I am one, and I'm proud of it! Life is good. I picked up pickleball at my condominium complex and enjoy it. That gives me regular exercise and in addition, I walk with a friend a couple days a week. I also go to the library most days and volunteer a few times a month at a local animal shelter.
I love my independence and being able to do what I want to, when I want to. At the same time, I understand things can change and I want to be prepared for the future. What should I be doing to do that? — Gloria in Abilene, TX
DEAR GLORIA: I have a big smile on my face as I type this because I'm happy for you. Life sure does seem good for you! And I love your proactive thinking here.
I'd start by building a care network around yourself. This network might include friends, professionals, and organizations who can help. With your network in place, you'll know who to call when you're in need and hopefully take comfort in knowing that your plans are clear.
Here are some things I recommend you do to build your network and get peace of mind about your future, while still enjoying the present!
Complete Your Advance Directives and Will
In your advance directives, you'll choose the person you want to make healthcare decisions for you if you can't make them for yourself (temporarily or permanently).

The advance directives will also specify your healthcare wishes, while your will ensures that your money and possessions will go where you want them to when you're gone.

As someone who values their independence and ability to dictate how you live your life, this a great place to start.

Have a Great Primary Care Physician
Hopefully you already have a doctor that you like and trust. But ideally your doctor will be someone you know that you can talk to, as well as someone who understands your situation and life choices. It's a bonus if the hospital they are connected to is a good one that includes most specialties.

Your primary care physician can be an invaluable resource, asset, and advocate. If you don't feel this way about your current physician, it's worth considering a switch for the future.

Get Comfortable With Technology
Whether it be apps for shopping for things like groceries or home essentials, games for entertainment and/or brain stimulation, or a Personal Emergency Response System (these are known as PERS), technology has some great benefits.

Know Your Community
Make it a priority to know what's around you. Have you checked out your local senior center or Area Agency on Aging (find yours here)? Visit them to make lists of local county agencies and services that could help you as you need it. Your church might even have volunteers who can help you in a time of need.

It's helpful to have this information in one place where you can always find it.

Know Your Rights and Benefits
It's worth spending some time to learn about what you're entitled to through your health insurance and local government programs. There's a lot out there an it can be a bit tricky to figure out.

I'd start by reviewing all the benefits that come with your health insurance plan. In addition, this is another reason to visit your local Area Agency on Aging–to educate yourself about local programs that could help you with things like food delivery, housekeeping services, transportation etc.

While you don't need the help they provide at the moment, being aware of what you have access to will likely come in very handy in the future.
✨
Aging solo with peace of mind takes initiative and planning, and you're already ahead of the game. While some of the things I've mentioned take some investigating and effort to line up, I think you'll find comfort in knowing they're in place.

All the best to you Gloria!

–Jennifer, Carallel Care Advocate